Trinidad Wiseman on ICT in 2020 and upcoming trends in 2021 – part 2
In this article, the leading personnel at Trinidad Wiseman will talk about the most important changes and achievements of 2020 and the most important trends in the fields of WCAG and UX design, business analysis, service design, e-country, and digital state services in 2021.
We will also talk a bit about how Atlassian's products have an increasingly more important role to play as a foundation for digital transformation.
You can also read the first part of this series where we took a closer look at the ICT sector as a whole, talked a little about the biggest changes that took place in development, neuro UX, and digitalisation in 2020 and the trends we see in those fields for this year.
WCAG and UX design
Out of all the topics within UX design, web accessibility and the WCAG standard have become the most discussed in our society and media recently. What does that mean? Usually, people mistakenly believe that only disabled people need accessibility.
But the target group is actually much wider and also includes the elderly, children, people who wear glasses, users with a slow internet connection and old devices, people suffering from temporary trauma (e.g. if your arm is in a cast, you cannot use the mouse) etc.
Accessible web is a more flexible and user-friendly web that suits the different needs, preferences, and situations of many people. Accessibility has been an important topic for us at Trinidad Wiseman for years.
Starting in 2020, we have also been a part of the national accessibility task force, where our accessibility expert led the e-environments subject group. We are also a part of the national innovation team as a UX design and WCAG consultant.
As of 2019, the public sector must ensure accessibility to their users according to an European Union directive. In other words, all of their websites must meet the WCAG 2.1 standard's AA level.
From 2025, the same will be required of the private sector (all websites and mobile apps that offer products or services). The process to achieve this takes a long time and cannot be achieved overnight, so it is recommended that all companies affected by this start doing the necessary preparations for the change today.
At first, the whole subject may seem difficult and intimidating, so we recommend that you read some of our earlier articles where we explain and give examples of how to design for accessibility, how to create an accessible mobile app, we talk about the European accessibility directive and the new success criteria for WCAG 2.1, and we provide recommendations on how to use the 80/20 rule in web accessibility to make sure that you meet the deadline in a cost-effective and time-efficient manner.
Since this is a huge and important topic in the development of Estonia as a country, then work on raising awareness will continue in the following years as well.
Here at Trinidad Wiseman, we also started widespread awareness work last year – we conducted training sessions, created informative materials, we introduced the subject on the radio, at the Opinion Festival and at the Data Protection Inspectorate's public information day, and we wrote various blog posts and articles.
We have conducted numerous audits for both the public and private sector, for websites and mobile apps, and we will continue to contribute to the area in the future as well.
Oftentimes, you may come into contact with online stores where people with special needs or the elderly are unable to order any products for themselves because it is too complex for them.
Today, we are in a situation where, for example, grandchildren cannot take food to their grandparents due to the virus, which means that it is more important than ever to ensure that the elderly can also manage ordering food and other products for themselves online.
During this pandemic, more and more people have started to realise the importance of web services and how accessible and user-friendly they are.
The future trends in the field of UX design seem to be heading towards the end of the era when things were made to achieve a "wow" effect – that is, they were attractive but not very usable.
Nowadays, we have a multitude of tools and metrics that we can use to measure user experience and we can even use them to get real-time feedback about what is happening on a website. This means that impressive-looking designs that have are not very usable will no longer pass inspections so easily.
Pilt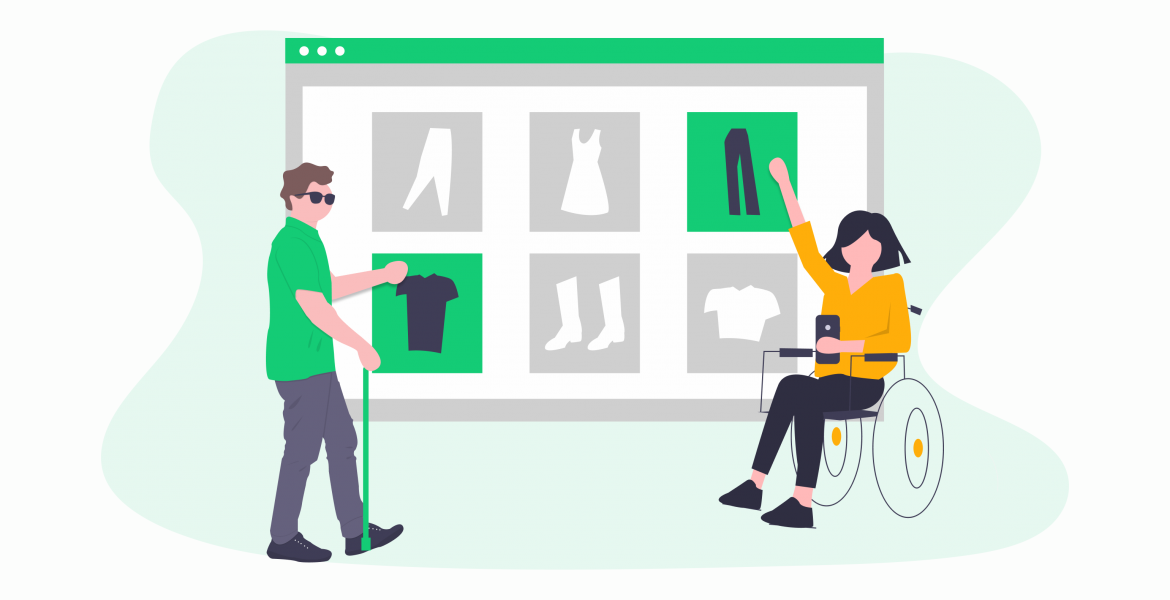 Business analysis and service design
Last year, the biggest change in e-services on both a national level as well as within the projects at Trinidad Wiseman was the take-off of event-based services, which have become an important goal in both service design as well as business analysis.
We have plenty of event-based service projects on our roster for this year and the number just keeps on growing. 2020 was definitely the year for service design, which has become very popular relatively suddenly throughout various public sector institutions, but also shows growth in the private sector.
It can be said that service design orders have become much more informed: there are a lot of independent service design project orders, the service design component has become a part of the development process of information systems, and analysts now have a new role working alongside them – the service designer.
A huge change that took place was workplaces moving online. If before, all of the projects mentioned above would have required that participants meet physically and it would have been very difficult to convince the project team to conduct workshops online, then the health crisis situation showed that all of that can also be successfully done online with the help of online tools and e-environments.
In some ways, this solution was even more efficient, since we could immediately digitalize all journeys and processes, instead of having to go through huge amounts of paperwork.
Additionally, the procurer has the option of participating in all virtual workshops and discussions and can also bring in more people with different skillsets if necessary. In the case of nationwide or international projects, this can help save a lot of time and money.
We previously talked about how WCAG is becoming a more important topic in our society, which is why we are happy to see a growing trend in service design of the wider user base being taken into account in projects as well.
If we want to do it even better, then we will likely have to come up with some new methods or adapt old ones. In our company, we have made huge leaps in this area and we can see that we still have a lot to learn and room to grow.
Pilt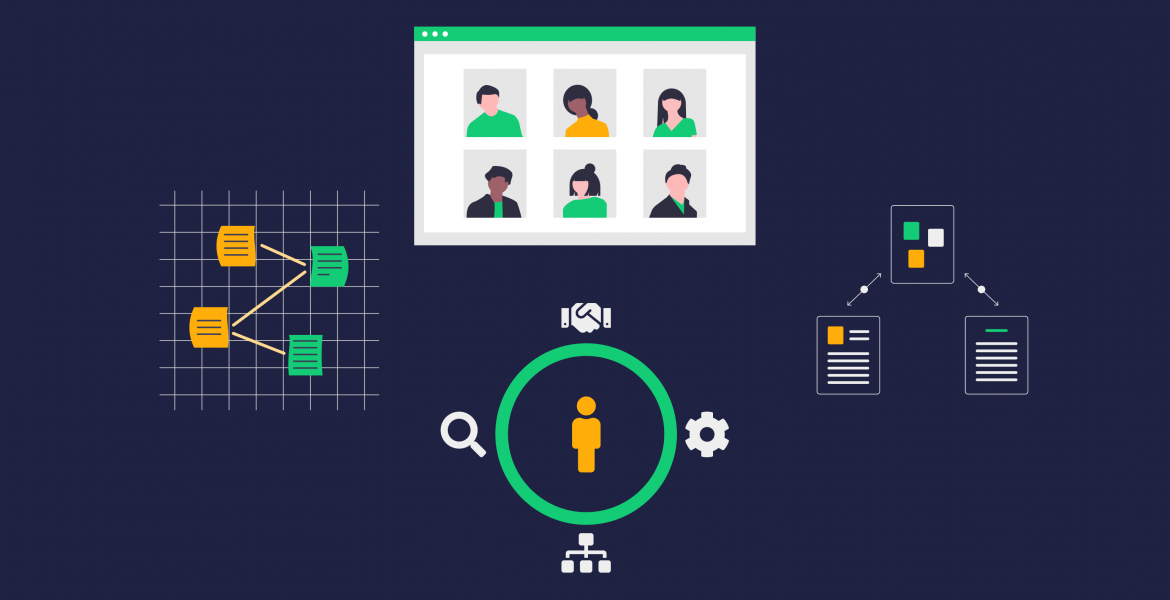 E-country and digital state services
The ICT sector has played an important role in boosting people's health and safety as well as helping the economy and society to keep on working during the Covid-19 crisis.
The provision of digital state services and sharing of information has helped connect the country with its citizens during the disease outbreak.
Digitalisation has enabled the government to act more operatively – for example, to make unavoidable decisions based on real-time data and analyses, to coordinate with local governments more efficiently, and to first offer services to those who need them the most.
Estonia is considered to be one of the fastest countries in the world to undergo digital transformation. Our citizens can do nearly everything online, from applying for a new driver's license to naming their children.
The only things that cannot be done online as of today are the registration of a marriage or divorce, and purchases and sales of property.
Leading countries in e-governmnet development in 2020. Source: 2020 United Nations E-Government Survey (p. 50)
Since last year, we at Trinidad Wiseman have noticed an increase in the number of queries regarding the export of e-country solutions and we believe that this trend will continue to grow this year.
For example, one of our bigger projects – as a development partner to Vertikal Digital – is to create a future e-governance platform for the Caribbean country Honduras.
2020 was the year when people started noticing the deficiencies in collaborative solutions, which in turn gave a huge push towards further developments. For example, the export of X-Road has been doing a lot better and it has seen a lot more implementation.
X-Road is a data exchange platform that enables secure data queries and exchange between various institutions – e.g. digital identification for e-voting, e-payments, and e-enterprenurship. Eesti.ee acts as the central hub for information and e-services provided by the state.
While many similar solutions also exist and are used in Estonia, then this one has brought more attention to Estonia as a working ecosystem and an example to follow.
The biggest challenge in selling e-country solutions is the fact that many foreign countries have the preconceived idea that the only thing they have to do is purchase a digital software solution.
Oftentimes, the procurer may have a hard time understanding the full scope of the work and effort that goes into building a working e-country. In actuality, it involves a large number of processes, legislation, and rights that must all be accounted for and which each country has to resolve on their own.
Remote services and cloud services are definitely some of the biggest development trends in Estonia – the country wishes to move all of its services into the cloud. Cloud technology is already horizontally scalable, which means that we can put more resources into it to add more users.
At Trinidad Wiseman, we predict a new trend for digital SaaS models – a procurer who wishes to purchase an e-country solution will implement the necessary legislation and we will rent out the infrastructure.
This is because smaller countries with about 50 000 citizens with the right to vote do not have the resources necessary to invest in creating this kind of infrastructure.
There are countries who definitely want to have their infrastructure built locally, and then there are countries who lack the required resources to do so and will instead buy it as a service.
The keywords for 2021 are definitely event-based services and proactive state services, also microservices and automations, and for the web, the increasingly more popular headless solutions and living style guides.
We believe that the future of digital state services will become more defined and very specific frameworks will be created for them, because people are interested in easier solutions as well as in being able to place their orders more easily and quickly.
The simplification of processes will also induce and increase in the amount of analysis works, which are needed to understand backgrounds and reasons, and to save all information that can be deemed important.
We also predict a growing trend for centralised platforms and centralised management, since procurers do not have the time to manage system maintenance themselves. For example, how to resolve the issue of security updates for school webs that use one platform but are interfaced with a large number of websites (even up to 700).
We are glad to see in the case of software orders, instead of individual pieces, more attention is being paid to the full software development life cycle, including later maintenance works, additional works, security updates etc. Digital solutions are not finished items – they need to be constantly maintained and development on them must continue.
In Trinidad Wiseman, we are continuously working on creating new maintenance plans to offer people the feeling of security by monitoring their webs, which helps them to always stay one step ahead of the possibility of any of the problems mentioned above appearing.
Pilt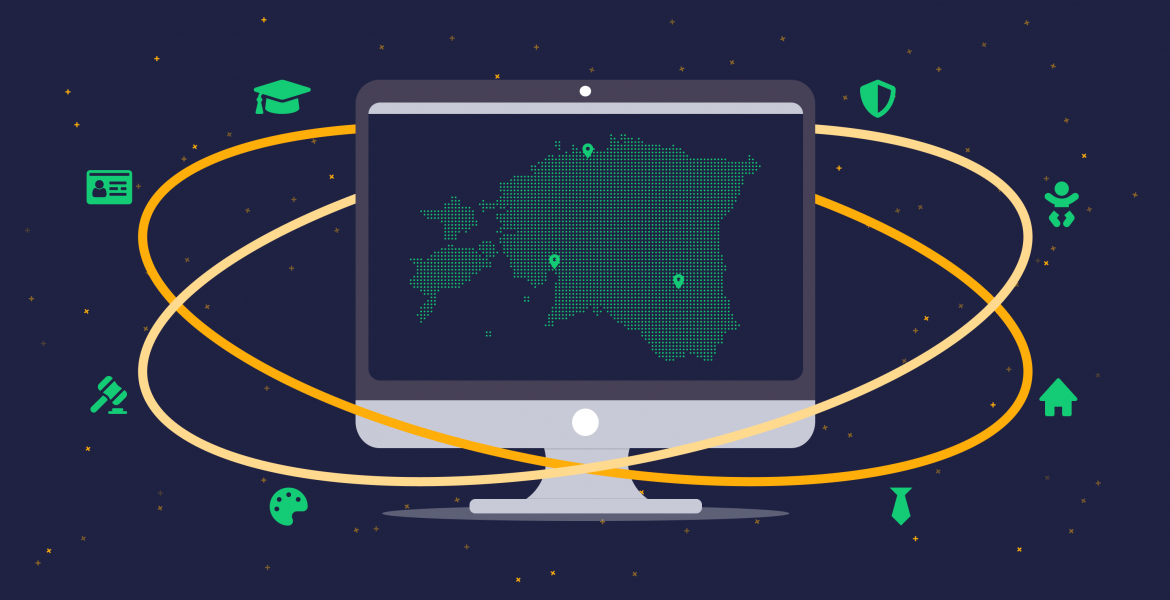 Atlassian's products as the foundation of digital transformation
Normally, Atlassian's products (Jira, Confluence, Bitbucket, Opsgenie, Statuspage etc.) have been directed towards technology companies for organising their software development.
But now, an increasing number of organisations from other industries are also using these tools as a foundation for their digital transformation by using them to digitalise various procedural, support and information exchange processes.
Instead of the Server licenses that have been available up until now, companies will soon have to make a decision on whether they wish to move to the updated and expanded enterprise platform Data Center – which also includes new functionalities – or to a cloud service.
With the wider distribution and adoption of the Atlassian Cloud platform, we can expect to see increased interest in it from industries who, up until now, considered the implementation of a product portfolio a burden due to the complexity of how their infrastructure is managed.
We must admit that the popularity of Atlassian's products grew quite a bit last year, which is also reflected in the fact that the turnover in our Atlassian department grew about 30%.
Pilt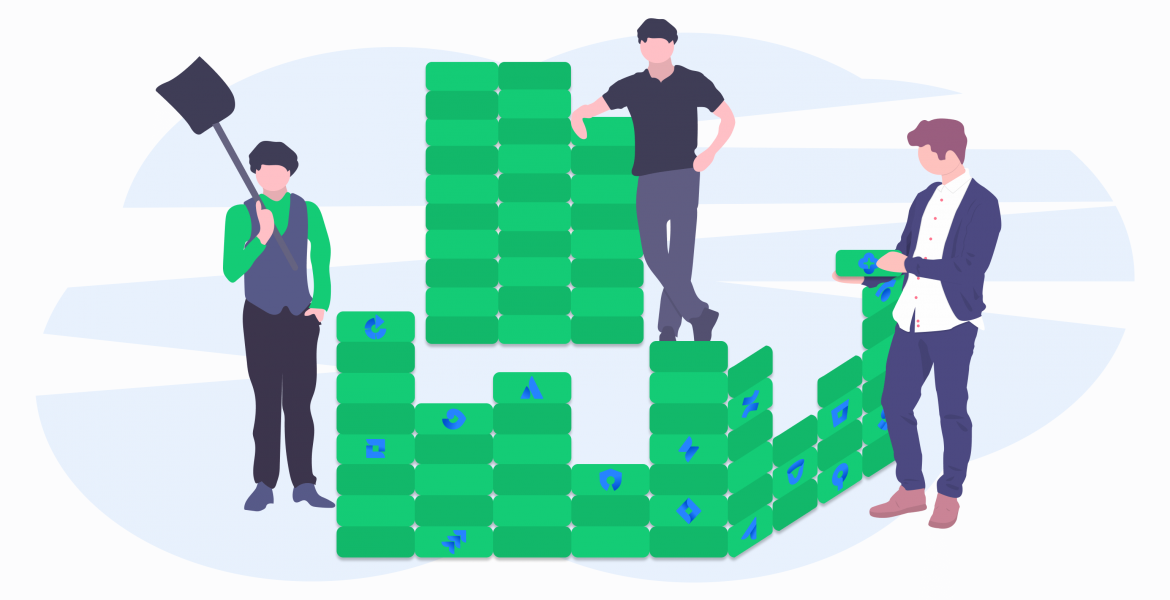 We hope that the first and second part of these blog posts offered you something interesting to read and provided you an overview of how various ICT industries have been doing since last year and where they seem to be heading in terms of future trends.