Trinidad Wiseman on ICT in 2020 and upcoming trends in 2021 – part 1
What kinds of winds will be blowing in the various fields of ICT this year and is there anything good to bring along for the ride from last year?
In this article, the leading personnel at Trinidad Wiseman give an overview of the most important changes and achievements of 2020 and talk about new services and upcoming developments. 
The ICT sector as a whole 
When talking about 2020, we cannot get around the effects that the coronavirus crisis has had. ICT companies have been in tough competition over hourly rates and based on the tenders that have been submitted for various public procurements, we can also conclude that some companies were even willing to take on loss-making projects.
Bigger companies that had already survived an earlier crisis were likely prepared for the next possible crisis. In a similar vein, we at Trinidad Wiseman also tried to keep a positive attitude and we used the crisis to make our company stronger.
We can be satisfied with our 2020 economic results – the first quarter of the year was the company's best ever, the next two were difficult and we saw a rise again in the last quarter. We brought in more than a million euros worth of development projects, including various new and interesting projects from the private and public sectors in Estonia and abroad. 
Development and business critical information systems 
The digitalisation of processes as such began decades ago but it has truly taken off in the last couple of years, which also means that society's dependence on technological solutions just keeps on growing. And since different systems must be able to communicate with one another, then the solutions keep getting increasingly more difficult.
On the other hand, delivery has sped up AKA update cycles have shortened each year – updates are released faster and in smaller chunks instead of being gathered up into a bigger batch that is released less frequently.
The more dependent we are on information technology, the more dependent we are on the constant availability of systems. In other words, even temporary information system downtimes (for example, for updating) are becoming more difficult to manage.
The global trend indicates that companies are actively moving away from a monolithic architecture and towards microservices when it comes to big business-critical systems. Among other things, this is because microservices help decrease the need for a system to be completely rewritten just because its architecture becomes outdated.
What does that mean? In the case of monolithic applications, the whole thing must be taken down for every update and the potential interruptions caused by this will affect all users.
However, in the case of microservices, the application is composed of independent components and their dependencies on the rest of the system are quite restricted. 
It means it is possible to update the same system on an ongoing basis in smaller parts without causing any interruptions as well as for multiple development teams to keep on developing new solutions for the application at the same time.
To ease the complexity that microservices bring along with them, the process logic must be described from every aspect in an unambiguous way and in the form of traceable code where any changes made can easily be identified from the source code.
This ensures that companies also become less dependent on their development partners since their own understanding of the system becomes better once the process logic has been described.
Based on the above, we can predict that the future is headed towards process engine microservices AKA forever young information systems (meaning that they can be updated bit by bit) that can be used to put together various event-based services that correspond to people's life events.
We have also seen this trend continue into the automation of user interface testing, which we at Trinidad Wiseman have contributed a lot to and will continue to contribute to.
Trinidad Wiseman has got big development jobs ahead of it in the following projects: SKAIS2 event-based services, Tööelu, Education Portal edu.ee, and the Registry of Social Services and Benefits STAR. 
Pilt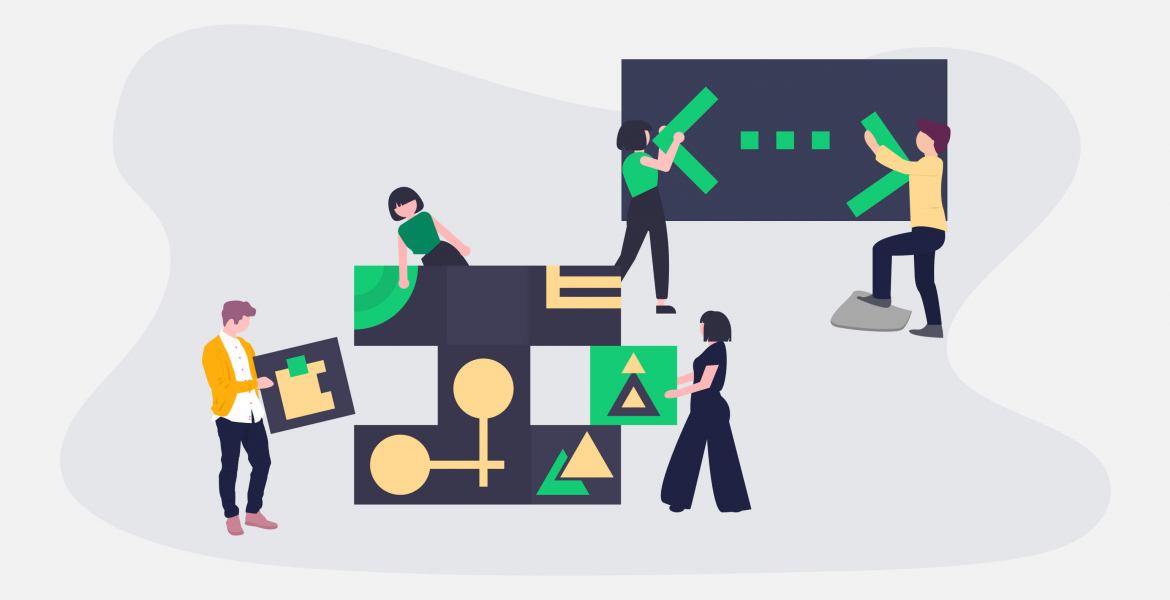 Neuro UX 
The things that someone says may not actually be what they are thinking, which is why it is extremely convenient that in addition to various other research and testing, we can also measure a person's actual emotions with brainwaves nowadays. 
Neuro UX is an efficient tool that helps us understand how to make design and user journey related decisions, get an even more in-depth understanding of our product's or service's user, and direct our resources towards the correct target group.
Globally speaking, this is not a new trend – most bigger countries have opportunities for testing packages, websites etc. with brainwaves.
Neuro UX is oftentimes also called neuromarketing and vice versa – it is impossible to draw a clear line between the two since they very strongly interwoven. In one case, we add the user's behaviour up with the user's experience using qualitative methods; in the other, we take a more quantitative approach.
Globally, neuro UX is becoming a more commonplace part of daily life right now. In other words, it is being integrated with an increasing number of services. In Estonia, neuro UX is also being slowly implemented and it is no longer unheard of to see brainwaves being measured here as well.
For Trinidad Wiseman, last year was truly remarkable – we reached the maturity stage with our neuro UX service, meaning that we got to a solution that can be reasonably efficiently used in client projects as well.
If up until that point, we had only taken on only a couple of projects because they required doing huge amounts of manual calculations, then by the end of 2020, we were able to do a significant portion of the calculations automatically. This is also a huge win for the client in terms of the time they buy.
While we have put a lot of time into trainings and experimentation in the past few years, then 2021 will be an active market entry year for us. We will be introducing the service through case studies, scenarios, blog posts, and various marketing activities.
Today, a group of our designers is capable of conducting brainwave measurements, but our goal for this year is to train all of our designers who interested in doing this.
An exciting year lies ahead of us – we are very interested in seeing how our clients receive this new service. We will gladly listen to any suggestions and feedback to further develop this service and to make it even better both technically as well as in terms of how the tests are conducted.
What's next? Now that we have people's emotions and their strength, and we know how to affect emotions and thereby also brainwaves with the use of different lights, sounds and other factors, other places in the world have already reached the next level – brainwaves are now being used to command various devices. 
You can read more about neuro UX from our earlier posts: 
How to test product packaging designs with brainwaves? 
Neuro-UX, or: what do I really think of your product? 
We all have moods and feelings – how do we measure that in user tests? 
We are glad to also see a significant increase in web statistics being used for usability analyses and we believe that this trend will continue into this year. People's awareness of these tools has increased, but the topic itself still seems quite complicated for a lot of them.
That is why we have put effort into elaborating more on web statistics in our blog posts along with offering practical tips and suggestions, and we will continue to do so in the future as well.
Some recent posts of ours about this topic include Web statistics from the POV of a marketing specialist and a UX specialist and 5 main indicators for evaluating the usability of web forms.
In a perfect UX world, every project should begin with a web statistics analysis to identify the pain points of the project and only then should you move on to interviewing people and other steps. 
Pilt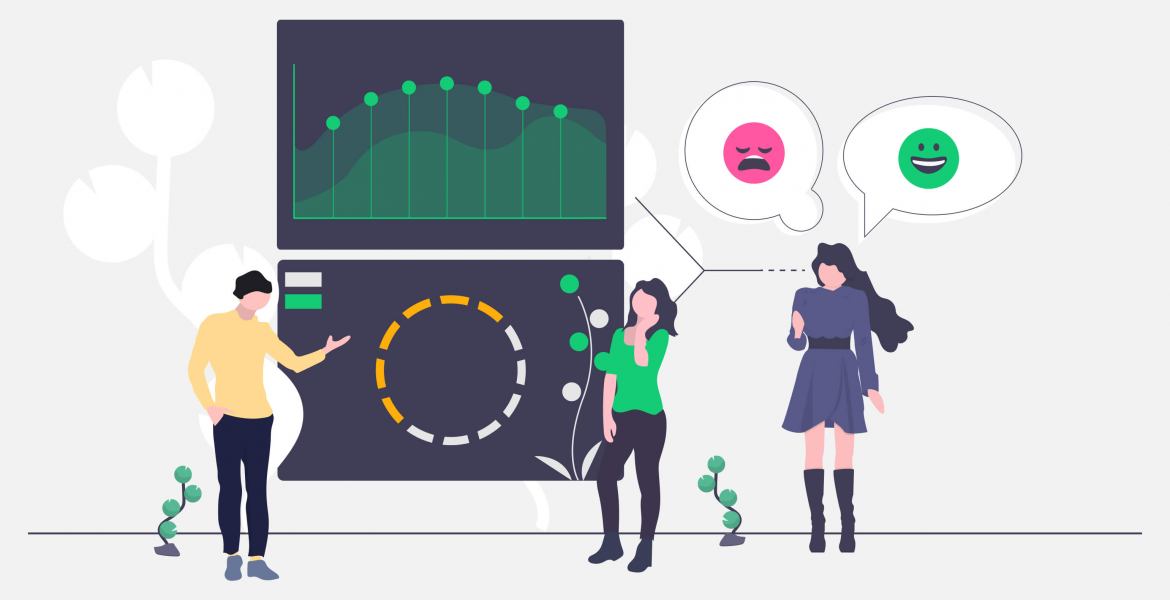 Digital transformation and digitalisation 
2020 was both exciting and challenging in the field of digitalization – people had to stay home more due to the virus and website visits increased dramatically. We also saw a significant increase in web-related projects among our projects.
For example, long-term clients who had previously not prioritised updating their websites and online stores got in touch with us during the crisis and asked for those jobs to get done as soon as possible.
Additionally, businesses who had previously only needed an informative website now expressed their wishes of opening up online stores as well (e.g. retailers of construction materials and carpets, groceries).
In this new situation, companies also came up with new ideas and need-based services that had never been offered in Estonia before: various industries started offering contactless services; instead of food couriers, restaurants started offering their own home delivery services; instead of just a few grocery store chains as before, today, most retail chains offer home delivery services.
On the one hand, companies in the ICT sector must react to client demands very quickly, but on the other hand, the sector is still struggling under a constant labour shortage of experienced experts.
Last year, we at Trinidad Wiseman brought in quite a few large-scale development projects while retaining our price level under tough competitive conditions.
We hire 20 strong experts, including multiple key specialists and team leads, and we will continue hiring qualified developers, service designers, architects, UX/UI designers, business and systems analytics, and testers this year as well. If you are interested, get in touch with us.
We are happy to see that Estonia is spearheading digitalisation and digital transformation by ensuring that all of the country's citizens have the option of getting any necessary tasks done digitally, regardless of their physical location. For example, if you are quarantining, you can still renew an expired driver's license or bank card digitally.
Last year also saw some changes in usability. Before, you always had to account for a large portion of users (e.g. the elderly, children) who were unable to use a service digitally, but as a result of this crisis, a lot of them have now learned how to navigate and use the web.
We were prepared for life becoming increasingly more digital, but the crisis amplified and sped up the process and we are sure that this year will continue in a similar vein.
The question is longer about whether we should digitalise, but when and in what order it should be done and what kind of financial options are available for it. Recently, new grants have been added for companies to use for this purpose (check out the possibilities offered by EAS). 
Pilt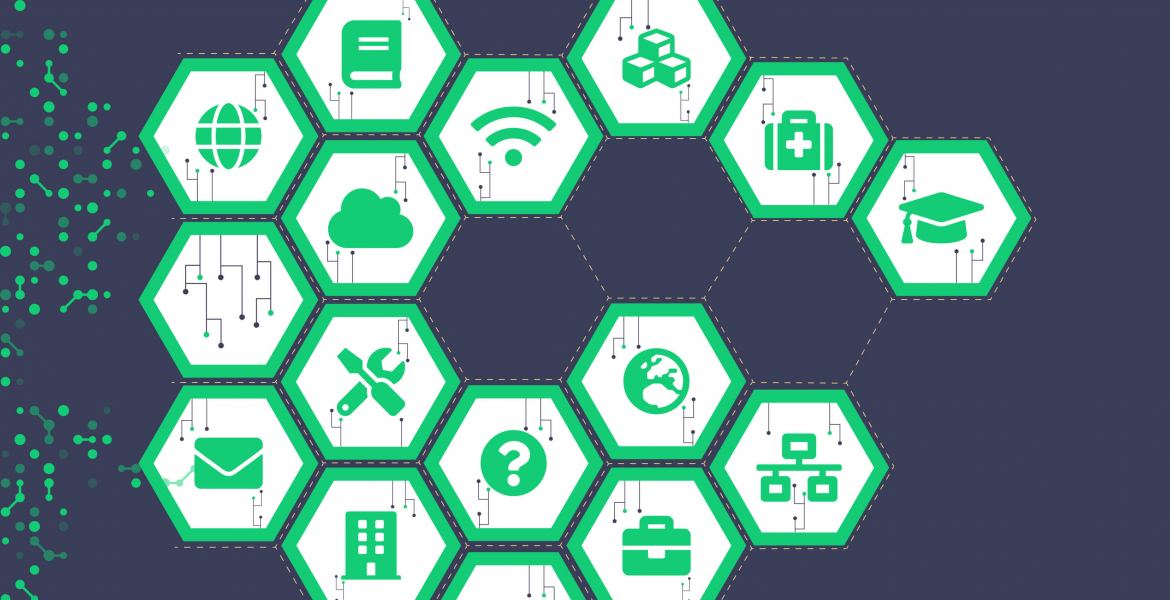 We hope that this first part of our blog post provided you with an interesting read on the trends of development, neuro UX, and digitalisation. Next week, in the second part, we will be telling you more about new trends in the fields of WCAG and UX design, business analysis and service design, e-country, and Atlassian.