The superheroes of Trinidad Wiseman's new office: green thinking and eye-friendly lighting solutions
Since December 2021, our Tallinn team has been working in the new office in the Grüne business center. Our Rakvere team has also recently moved to a new "green" and modern office environment. Before proceeding, we knew we had to carefully plan and consider all the important details needed for a comfortable work environment already in the construction phase.
We wanted to consider our employees' wishes to ensure that everyone feels good and comfortable in the new office. We carefully collected suggestions and feedback when planning the offices to capture details that are especially important for some employees - for some; it is coffee, lighting, or something else.
Environmental sustainability is a topic close to the heart of TWN
An essential part of Trinidad Wiseman's (TWN) work is helping to reduce our customers' ecological footprint through digitization and sustainable service design. We were able to directly contribute to the green transition by moving to the green office.
Our new office is an interesting-looking building on the Haabersti-Mustamäe border, near the zoo, where city comfort meets with environmentally friendly architecture and technology. The unique facade further enhances the building's look in Estonia, making it seasonally green.
Pilt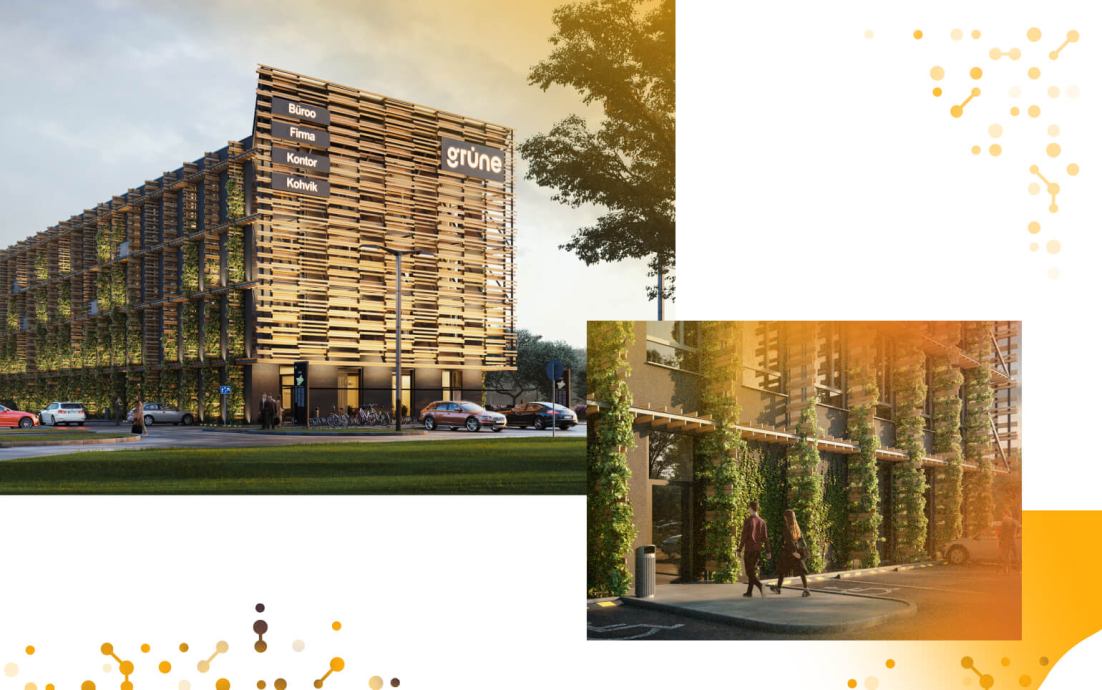 By enabling hybrid work, we offer our team the opportunity to change the working environment and do our best to reduce our ecological footprint. That is why we implemented a system of team rooms suitable for hybrid work. Most employees have a permanent desk while maintaining flexibility for those who want to work (more) remotely.
What else could we reduce our ecological footprint? For example, we have recycling bins in both kitchens, use organic detergents and cleaning products, and ask our cleaning partners to follow these principles.
 
A thermo-active office that uses geothermal energy, solar energy, and rainwater
The building is an A-energy class building, and it was constructed using environmentally friendly materials. The architectural details were designed to help reduce the building's cooling and heating needs and passive energy costs, and we have used eco-friendly materials in our office interior design. 
Our office building uses a new heating and cooling solution called TABS, which allows rooms to be heated and cooled through piping in the ceilings. There are no radiators or classic air conditioners. Unlike a conventional cooling and heating solution, there is no incoming hot or cold air in our offices, and the system essentially "breathes" with people.
This solution ensures a stable and optimal indoor climate. In addition, the office has demand-based ventilation, which is based on the number of people in particular rooms and always keeps the air fresh.
The green office building uses both rain and sun, i.e., rainwater is reused to reduce excessive water consumption, and the solar panels installed on the roof of the building help keep electricity costs lower.
The joys of the rooftop terrace and green walkway corridor
Most of our team has an active lifestyle, so the office's location at the end of the Putukaväil strip and in the middle of light traffic routes is a bonus. It allows everyone to cycle or walk to work and take breaks for a pleasant walk in the greenery.
During the summer, you can enjoy the beauty of berry bushes and fruit trees in the outdoor green corridor walkway. The office building also has a bicycle storage room and showers.
There are bus stops nearby, and plenty of space for cars in the car park in front of the house. Our office windows offer a view of the mountain goats chewing on the grass, and if you are lucky, you can even see an elephant :)
Pilt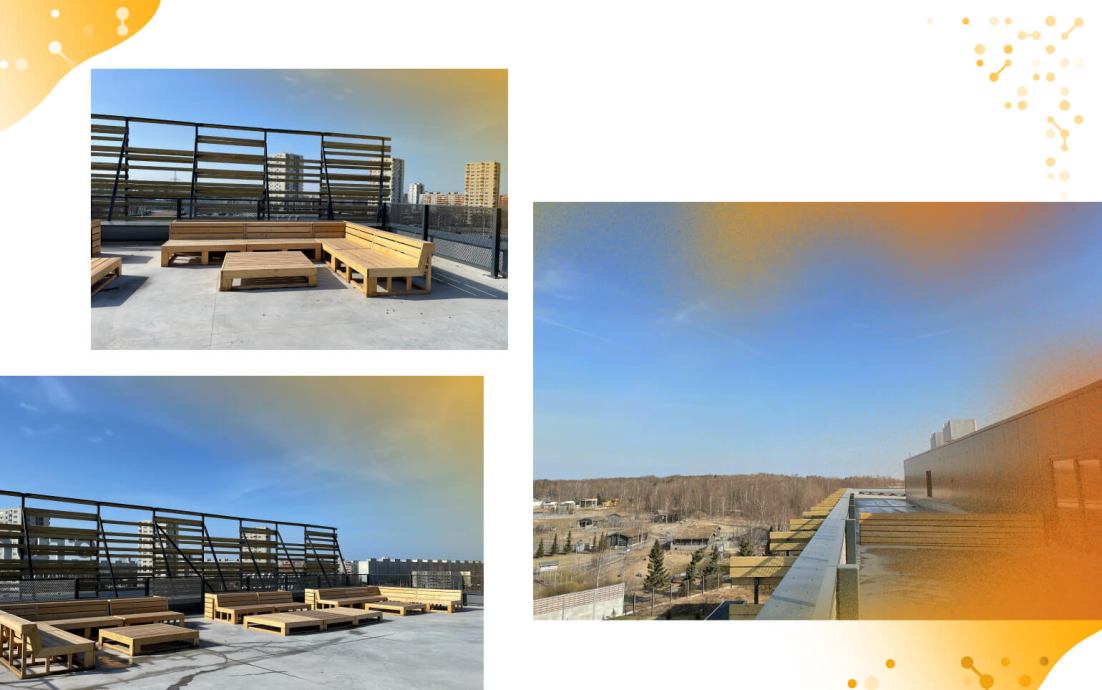 This year, the TWN team is looking forward to a special summer - just a few steps up the stairs, above our office, is a 280-square-meter roof terrace. It is a lovely area for team and client events. On the ground floor of the building, there is a day restaurant Grüne, which offers food at discounted prices for our employees.
Well-thought-out lighting solutions
As software developers and designers who work with screens, the eyes are our most important tool. Although lighting affects us significantly, people do not pay much attention to it and may start to think about it if some damage is done to the eyes.
What is wrong with standard solutions? These are often solved through simple desk lamps or their analogs. That was also the case in our old office. Do you know the feeling; when you want to put your eyes in the bucket of cold water at the end of a workday?
An eye-friendly, headache-free work environment that considers each employee's needs is the sum of many small informed decisions. Although we are lucky to have people on our team with lighting design knowledge, we also decided to involve a professional lighting designer and engineer.
Below, we will talk about the 5 most important details that we took into account in the lighting environment of our new office:
1. reflection and shadows are evil
Why are our eyes tired? We know that screens (computer, telephone) are tiring for the eyes. The main culprits are a flicker of light, very high contrasts of light and reflection of light on the screen.
We chose the light sources for the new office that have no reflection effect! We also thought hard about the layout - how to adjust the luminaires so that there is no shade. Today, our lighting solutions keep shadows and contrasts to a minimum.
2. only good LEDs, please 
A good foundation for creating an eye- and nervous system-friendly office is good light in the workplace and throughout the office. Eye-irritating flicker is a typical issue in dimmable or dimmable LED luminaires, where brightness lower than full power is achieved when the LED bulb is switched on and off at a high frequency.
Pilt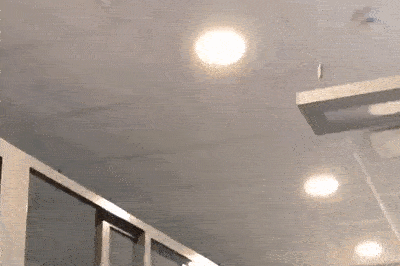 Problems occur when the on / off amplitude is at a low frequency. Staying in this light for a long time, it may seem that the head is just strangely "thick" or "full of cotton." In rare cases, it can cause headaches and, more cumulatively, more significant problems over time.
To avoid this, we carefully monitored which office lights with specifications and quality indicators were selected, both in the common areas and in the team rooms.
3. dynamic light for dynamic team rooms
With fixed ceiling lights, you never know in advance whether the result will be good or bad until work is finished. If the solution is not as expected, people will turn off the lights or try to make them suitable for their work by other handy means.
In our new office, the permanent luminaires only have a supporting function. The primary luminaire - what illuminates the workplace - is solved with an innovative floor lamp concept. We use freely relocatable LED lamps with a high color rendering index, which each employee can move according to their own needs.
Pilt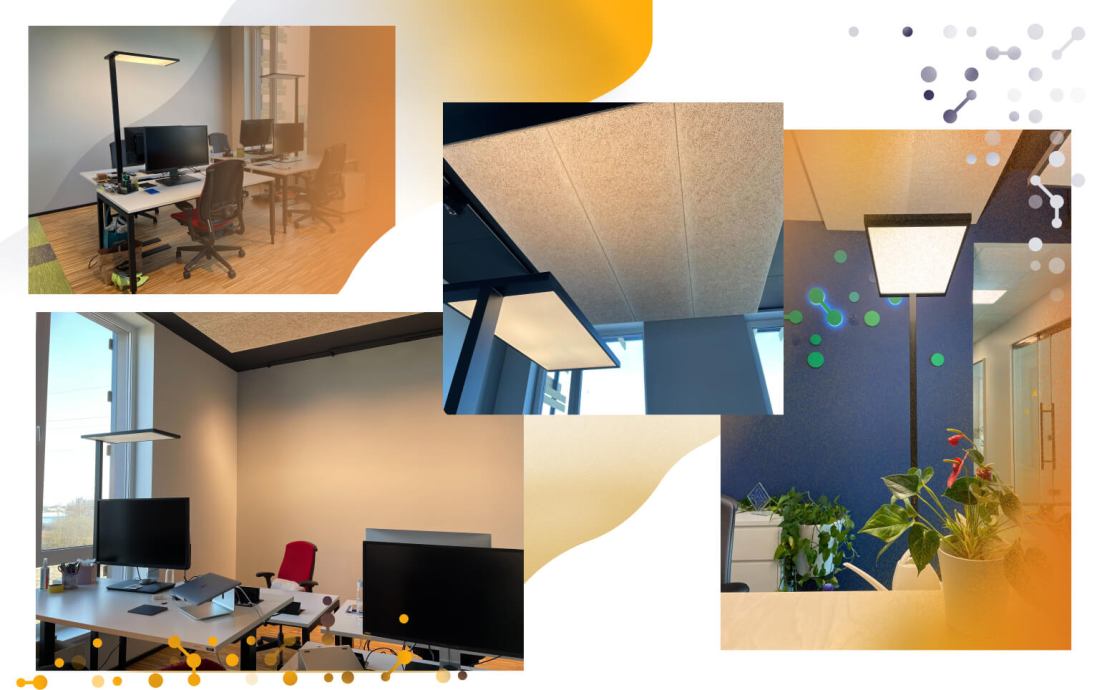 Lamps allow the workplace to be illuminated by diffuse ceiling collisions or direct light. Both functions are dimmable, allowing you to precisely create suitable light space for each double table set up. When luminaires are lit only according to our needs, their energy efficiency is much higher.
4. the light behind the monitor must match the brightness of the monitor
The light space behind the monitor and its intensity could be as close as possible to the monitor's brightness. The more the two light spaces coincide, the less the eye muscles have to work.
Our office has unique wall-dimmable wall-mounted luminaires that help create a more even light space throughout the field of view to tame this light space.
Pilt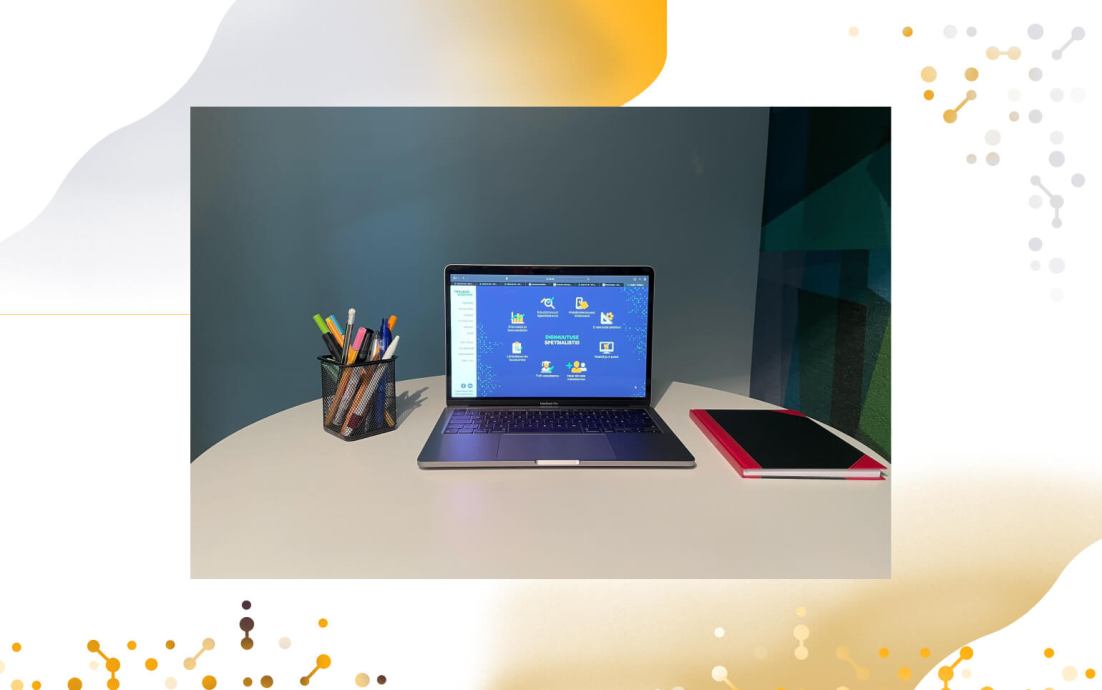 Sample of poor lighting
Pilt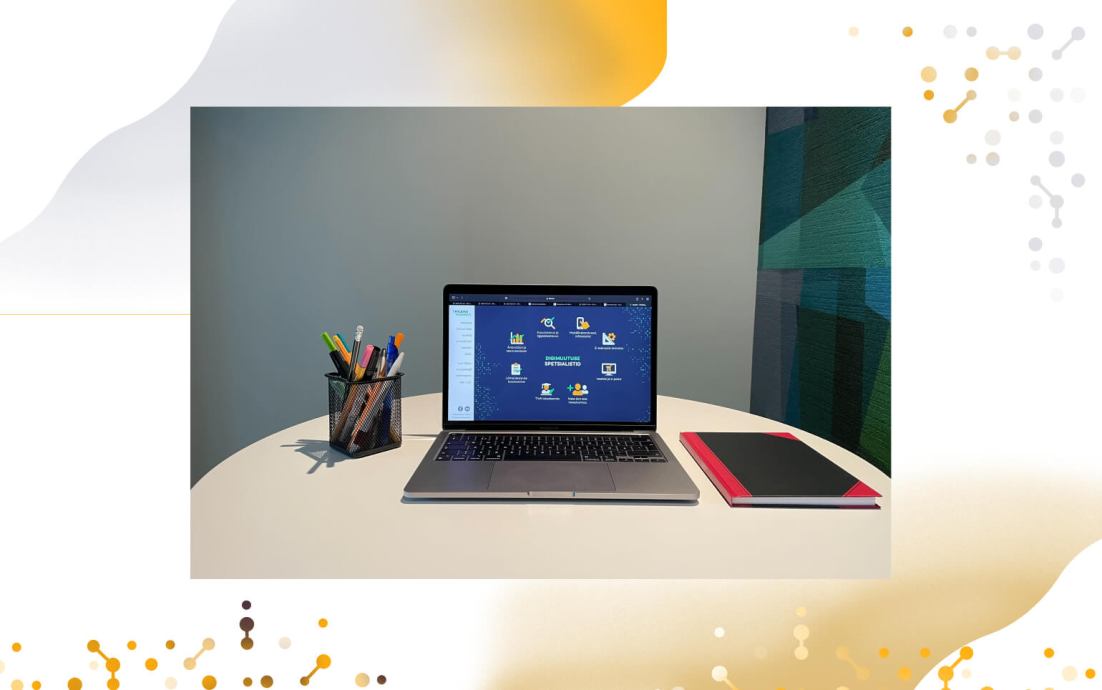 Sample of good lighting
5. too much good doesn't work well either
Natural light from the window is the best light. However, you must check this carefully; otherwise, the result may be the opposite of everyday stress to the eye. Light from the window may reflect off the monitor or offset the intensity of the light entering the monitor and other fields of view.
The classic tool for taming the light from outside is a blind, but when talking to our staff about it, the feedback was quick and resolute - no blinds! The blinds and ribbed curtains have several disadvantages: high contrast stripes. We cannot check the intensity of natural light coming from outside. Only a closed / open solution is possible.
We're experimenting with scattering light from outside in our new office. For this purpose, we installed translucent panel curtains, which are convenient to push both forwards and outwards simultaneously. The advantage of translucency is that light can enter the room and be seen from the window even when the curtain is in front.
Not everyone has to see everything. In our new Tallinn office, the glasses of meeting rooms are covered with innovative smart film (Nutikile) for privacy reasons. It means that large glass surfaces change their transparency in just one click. Watch the video :)
Sounded exciting?
If our new office seems comfortable for you too and you are looking for new challenges, feel free to contact us careers@twn.ee! We have vacancies in almost every role, from team leaders to developers, analysts, designers, and testers. Also, read about TWN's operations, strategy, and culture and learn about our projects. Find out how we work with hybrid work, our payroll system, and find out how you can learn and grow at TWN.