Hybrid work - a new trend or something more?
We recently talked about what differentiates working in Trinidad Wiseman from other IT companies. In this article, we explore Ander Tenno, Founder, and CEO, on what hybrid work in Trinidad Wiseman (TWN) means and how to find the right balance for everyone.
Which is better - office or remote working?
Whereas in the past, allowing a few days at a home office was more of an exception to an employee, the pandemic that began in early spring in many industries - especially those with desk jobs and virtual results - recognized that remote work was a perfect way to do it. There is only a need to change mindsets and processes and adopt technological tools.
Most who tried (or were forced to try) remote-work found their charms in it:
flexibility to plan your working day;
use of a break for personal affairs;
saving time and the environment by not leaving the office;
the opportunity to focus better on work, where domestic conditions allow;
Scenery change has a good effect on creativity.
Many of those who had previously felt little or no benefits from the home office initially thought that they no longer wanted to return to the office. However, when the first storm passed, some problems arose:
not everyone has suitable working conditions at home;
virtual meetings are more tiring than usual (non-verbal signals are much more difficult to detect than video and impossible to call);
it is difficult for new people (especially young people) to settle in and seek advice from a colleague;
tends to lose a sense of belonging to the community and weaken links with the workplace;
it isn't easy to draw the line between work and private life;
a person is a social being, and sometimes it's nice to chat with a colleague.
Together with the pandemic, all of this has led to a significant number of mental health problems, particularly among young people. Things were difficult because it was harder for leaders to notice and feel how their team was doing and being there for them.
Body language, for example, tells a lot of important information about a person. When moving in the office, it is often possible to understand from body language what day a colleague is having - if they are worried or happy about something. However, in the case of remote work, it isn't easy to get such a feeling.
Pilt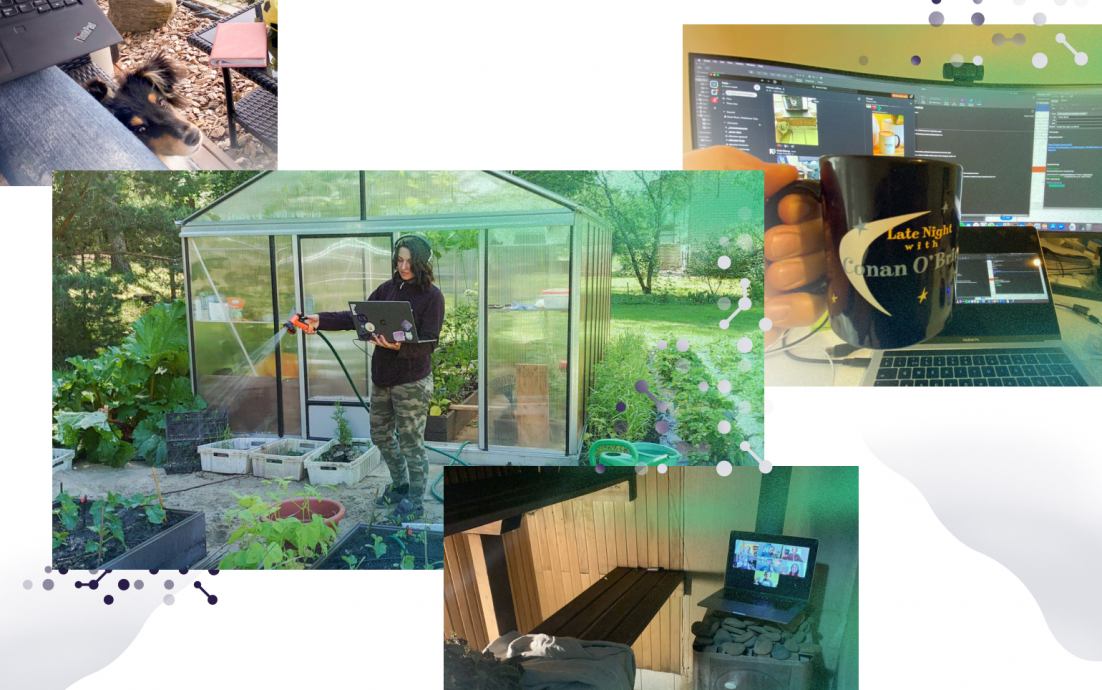 How does hybrid work in TWN work?
"We are not a remote-first organization - we believe that for the vast majority of employees, the model of hybrid work is the most suitable."
As we mentioned earlier, both telecommuting and office work have pros and cons. As a people-oriented organization, we believe that it is wise to find a balance and offer our people variety and the opportunity to work both at home and in the office.
Based on global research (The Future Of Work: Productive anywhere, May 2021), the mixed or hybrid work model is best suited for about 80% of employees. In addition to colleagues, people considered routine necessary in the office - it's easier to switch from work mode to leisure mode and vice versa.
"At TWN, each employee agrees with their team leader on a pattern of hybrid work that best suits them."
According to a survey of TWN employees conducted in the fall of 2021, 80% of employees wanted to go to the office at least once a week and 60% at least three times a week. About 10% primarily work remotely and come to the office only to visit or for joint events.
Some of our colleagues work very far away - one of our developers works in Portugal, while an Atlassian consultant delivers onboard a sailing yacht. Another extreme (about 10%) visits us almost every day in the office - usually because there is not enough space at home to create a work environment.
We recommend that new employees work 3 days in the office and 2 days at home to get started. It also facilitates settlement, and a different system can be agreed if necessary.
Pilt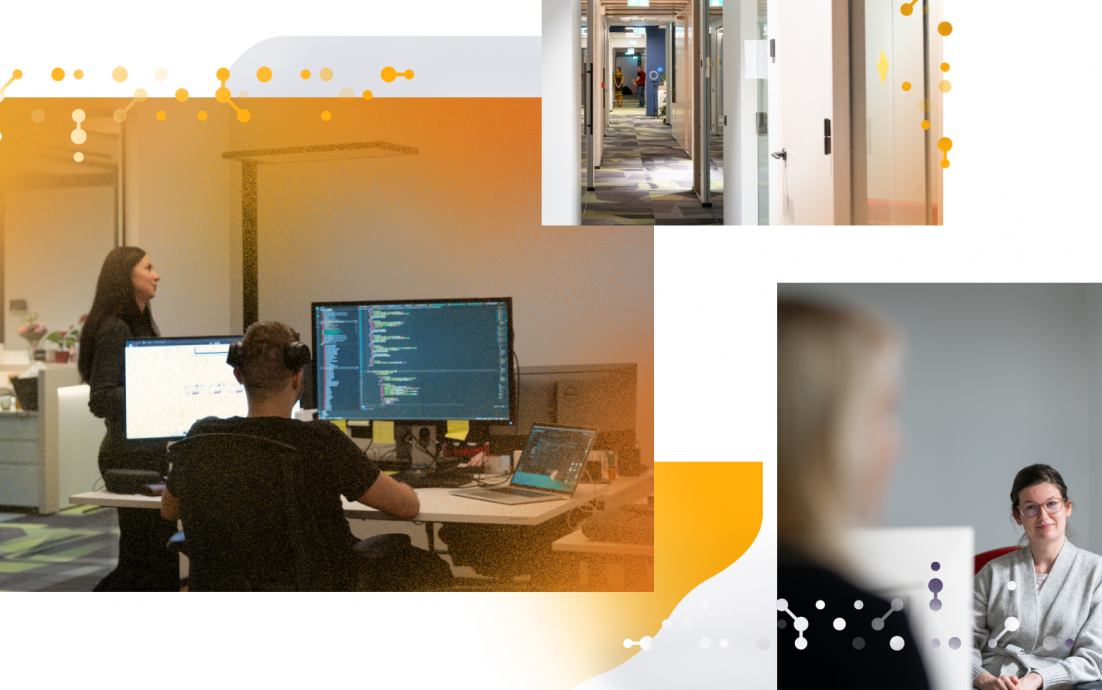 Our new offices
"TWN's new offices in Tallinn and Rakvere have been built and equipped with full hybrid work."
When planning new offices, we considered two principles: 1) in terms of cooperation - and especially meetings - it should not matter whether a person works on the spot or remotely and 2) for people to want to work in the office, there must be better work environment than at home.
So in our new offices, we've thought through everything very carefully - from the room's layout and lighting solutions to the coffee machines. We have also invested in ergonomic tools. More on the choices made for the new offices will be revealed shortly in our following articles.
When it comes to office layouts, many of our employees value their secure workplace, where they arrange everything and the chair settings are precisely and ergonomically in place. Since 60% of our employees said they want to go to the office at least 3 working days a week, we do not save on permanent jobs.
On the other hand, so that a large office does not look too empty, we have concluded that all employees who plan to attend less than 3 working days a week will share a table. In the new offices, we are implementing a system of team rooms, where the tables are shared within the team.
All our employees are always very welcome in the office, and it is nice and comfortable there, but on the other hand, we also make sure that the home offices become good workplaces.
Sounds exciting?
If our culture and values speak to you and you feel that working for TWN could be for you, feel free to contact us at careers@twn.ee! We have vacancies in almost every role, from team leaders to developers, analysts, designers, and testers. 
We will soon be publishing an article on the development paths and mentoring of TWN professionals.