Confluence as a project management tool, knowledge base or intranet
Confluence is a flexible tool for content creating, hosting, sharing and collaborative editing.

Down below we are going to introduce some examples how to make Confluence work for you.
Environment to manage project documentation
Let's imagine a scenario where a customer and a service provider collaborate during a project.

During the process different types of documentation is created - business requirements, project plan, meeting notes, technical descriptions, work results etc.

Both the customer and service provider wish to stay updated with any kind of additions, updates and edits done in the documentation without having to dig in e-mails and their attachments.

All related parties in one environment
Confluence enables to create spaces and under spaces it is possible to create pages. Permissions to view and edit content can be set globally, but also individually for spaces and pages.
This makes the process of managing permissions flexible.

In addition, Confluence will notify you about activities that took place while you were away so that no important updates remain unattended.
Knowledge base
Confluence knowledge base can be implemented as an individual environment or integrated with a Jira Service Management customer portal.

Knowledge base integrated with a customer portal can be focused on either internal or external customers, who need help with a product or service.
It is a powerful combination that allows customers quickly find answers to their problems from troubleshooting or how-to articles.

Atlassian reports that there could be a 30-50% increase in first-contact resolutions and 10% fewer reported issues/support requests if knowledge base is implemented.

In Atlassian's customer portal landing page one of the first things to notice is a documentation search bar for end users and administrators.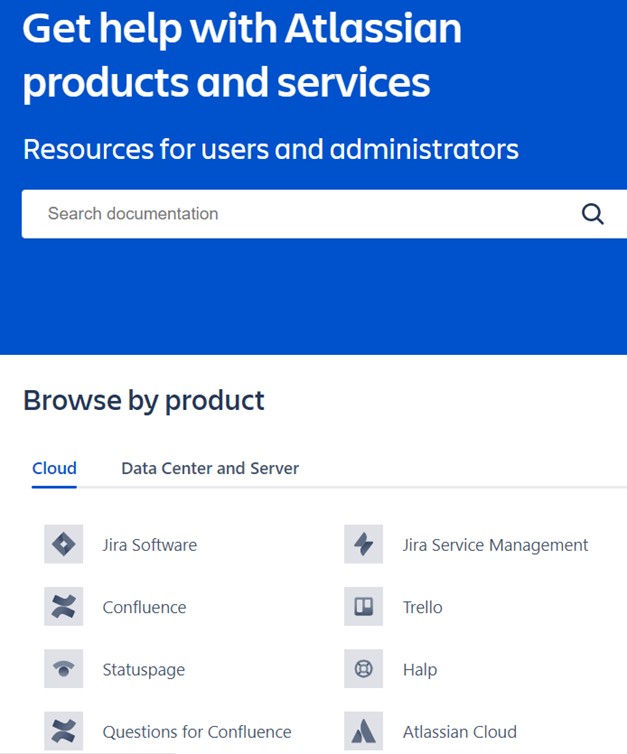 Atlassian's knowledge base integrated with customer portal

Scrolling below, the information is categorized by product platforms, products, and topics. All the documentation is hosted in Confluence.
Intranet
Confluence can also be implemented as a tool to support internal communication.

Intranet is an environment to host company regulations, work process descriptions, tutorials, user manuals as well news in blog format to name a few.

In essence, it can contain anything that might be necessary for employee onboarding as well as existing employees.

Feel free to read more on our previous blog post on how we implemented intranet on Confluence in TWN.

Rich content creating capabilities
In addition to intranet, we use Confluence as a project management tool.
What we like most about Confluence is its filterable search engine, dynamic content creating with macros, flexible permission management, the possibility to collaboratively edit documents and the option to integrate Confluence with other applications.

In our case, a Jira issues' macro is often used to display Jira tasks and its related information on a Confluence page.

Team and project leads love using Tasks macro to keep track of ongoing tasks and their feasibility.
 


Tasks and Jira Issues macro on Confluence page

In situations where the same content is displayed on many pages, we use Excerpt macro that reflects changes made on the original page as well as other pages.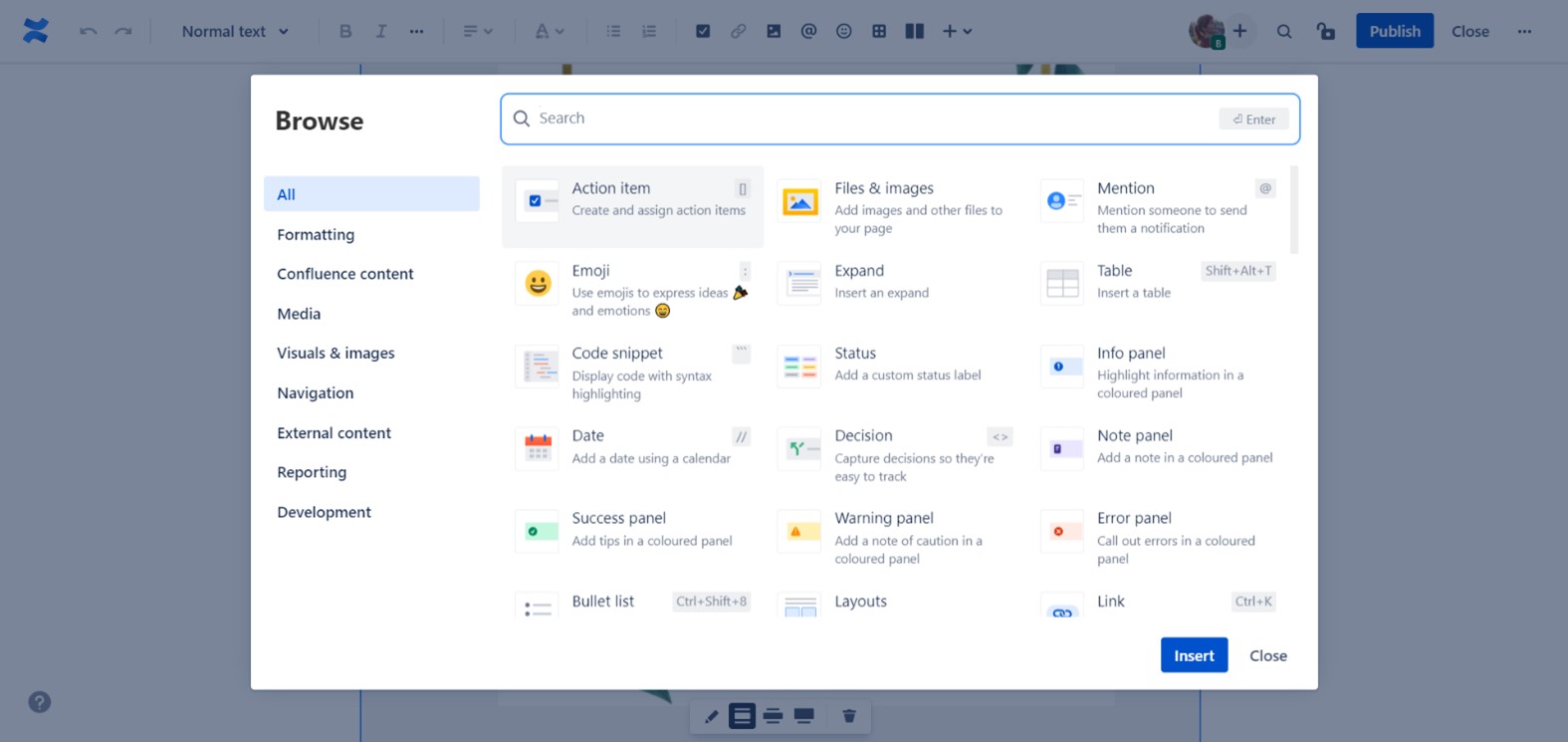 Wide variety of macros for Confluence pages

Analytics cockpit 
Analytics cockpit in Confluence is a valuable tool for understanding which content is most needed among users.
Analytics cockpit can be used for the whole instance but also for specific spaces to identify the most and least visited pages.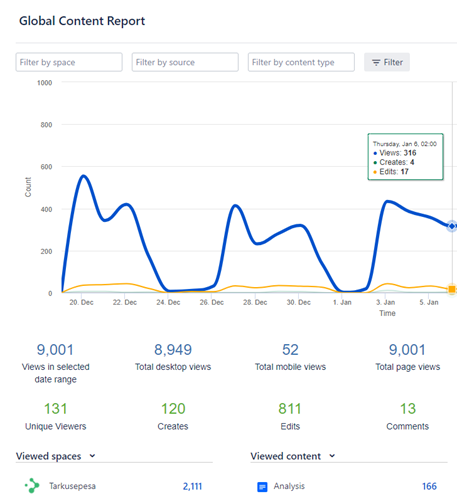 Analytics cockpit in Confluence

One product with several implementation options
There are many options to implement Confluence. Thanks to its flexibility it suits any organization that creates, hosts, shares and collaboratively edits information.