TWN life: our service designer, "A sympathy for service design brought me to TWN. I like to think outside the box both in my professional and private life."
We are continuing with our TWNLife blog series where we introduce you to the various talented team members of Trinidad Wiseman (TWN) across all roles. We will talk about people's work lives and hobbies, what they did before coming to TWN, and we will throw a few curveball questions here and there as well. Today, we would like to introduce you to our service designer Jaana.
"I found my calling in life out of a sympathy for service design – I love being able to resolve business challenges creatively while still working with systematic methods."
How did you become a service designer and how did you come to be in TWN?
Before, when I worked as a business manager, a development manager, and a service manager, I used to do everything – it made me feel like I was constantly multitasking and that I wasn't actually an expert in any field. I was also bothered by doing everything in the wrong order: we got to the result but in reality, it wasn't suitable for the company nor the users.
I caught myself thinking that surely there must be something that precedes marketing and sales. That's what service design means to me – that the product or service is fixed before being launched. The marketing and sales process is much more efficient when it's being done for a user-friendly and well-branded product or service.
Customers will then use the product/service because it makes sense and is pleasant to use, not because marketing has invested a lot of resources into it. I left my role of assisting businesses as a manager and started over – I went to work as an intern in a service design agency.
I reached TWN through a sympathy for service design. I like that my work has meaning and that the subjects we work on are researched thoroughly, in the correct order, and that the right people are involved, and the correct methods used.
I remember attending a service design seminar in the autumn of 2020 and one of the topics talked about there was event-based service design. Before that, I had this image of TWN as a company that is very digital-oriented, so it was a surprise for me that the company is also a strong player in the field of service design.
A couple of months later I decided to try my luck – I wrote to the company directly about what I can do, what skills I am still lacking, what I would like to learn, and so it went.
What are your favourite projects and tasks? 
I love classic service design projects where you can talk to buyers and clients a lot and create something new, logical, and creative. At the same time, I adore order and structure – documents must be correctly formatted, deadlines adhered to, and results linked.
Pilt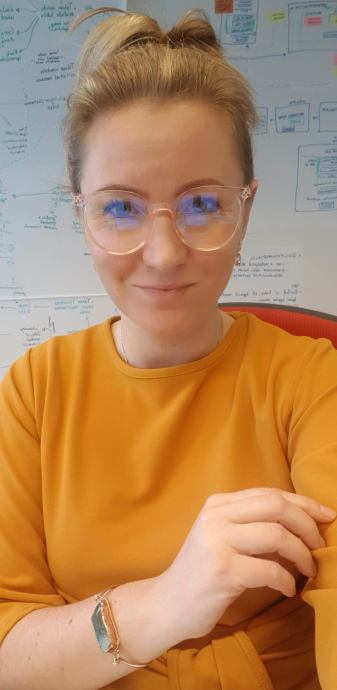 "TWN provides me the freedom to design my own workdays – both in terms of time and location."
How does TWN differ from other companies and what change should be implemented within TWN next?
If I compare it to my previous workplaces, then TWN stands out for the fact that it provides me the freedom to design my own workdays – both in terms of time and location. For example, I work from Pärnu and sometimes, I prefer working late in the evening.
It makes me happy that whenever something is decided, then the processes following that decision move fast. People are also receptive towards new ideas, instead of being stuck in the old ways. Those generating these new ideas can also actively participate in the process of implementing them, and those who are active and contribute are noticed and acknowledged.
Regarding changes, a topic that is near and dear to my heart is employer branding and I think that within TWN as a company, there is a lot more potential than is currently visible from the outside.
I think that more time could always be put into measuring and increasing people's motivation and satisfaction at work – so as to make work more efficient overall as well as to prevent personnel outflow. And why not consider doing something really interesting that would garner more attention from all over Estonia: like the 4-day workweek ;)
"Working in Australia surprised me – an office worker with a legal education did it – I herded, milked cows, fed calves, dragged all kinds of stuff, drained and irrigated fields, and even rolled up barbed wire if I had to!"
What was your first job and how much did you get paid? What was your most memorable job?
My first job was in Pärnu where I worked as a barmaid in a villa and was paid around 3000 EEK a month.
The most memorable job I have ever had was definitely in Australia where I worked as a classic farmhand: I herded, milked cows, dragged excrement and other stuff around, fed calves, drained and irrigtated fields, built fences!
And I loved it because working with animals in nature was so freeing. I would never have believed that a blonde office worker with a legal education would have been able to manage 600 cows and 400 calves. :D
Pilt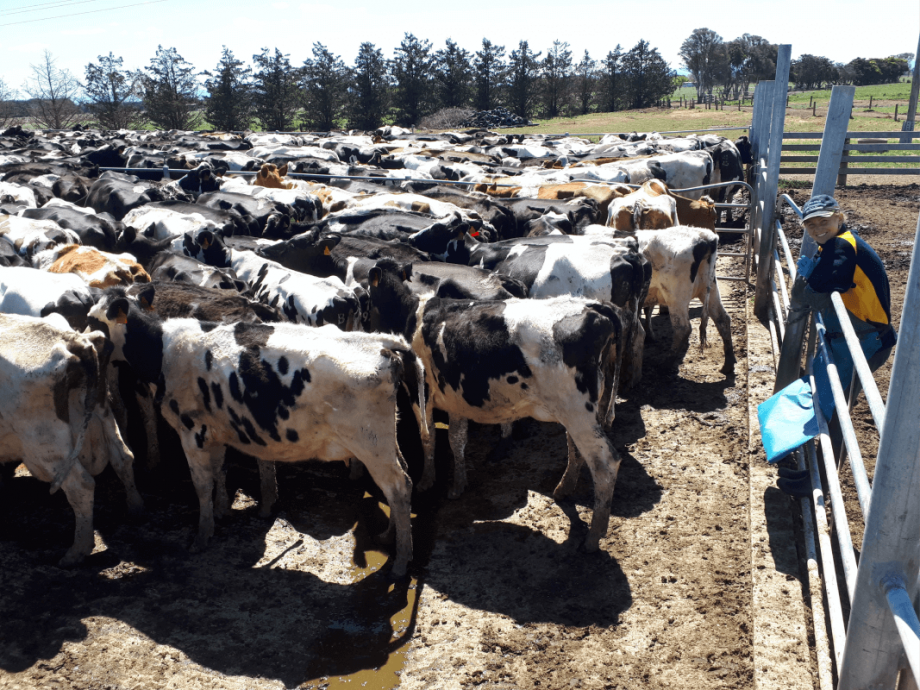 What are your hobbies? Do you have any odd habits?
I like working with my hands and doing artsy activities. For example, I just recently forged a silver ring and pendant, made some clay dishes, created crystal décor items, and drew some detailed pictures using my own technique. I like everything that's aesthetic and all that it entails – fixing things up and making them look pretty, designing, decorating.
I'm that person whose odd habit is watching cat pictures and videos on Instagram before going to sleep. :)
I also have a habit of putting together lists on different topics – not just shopping lists, but also lists of life lessons, observations, and future plans. It's really nice to go over those notes sometimes and to remember them; it helps me to refocus on my main values.
Who is your spirit animal and what is the craziest thing you have done?
Surprise-surprise, my spirit animal is a cat – I would like to come and go alone, whenever I feel like it. And it would be great if someone fed me, petted me, and allowed me to lay in the sun for 22 hours. :)
I have managed to do one daredevil thing – in New Zealand, I did two bungee jumps: one headfirst, the other over my back into the Blue Canyon.
Pilt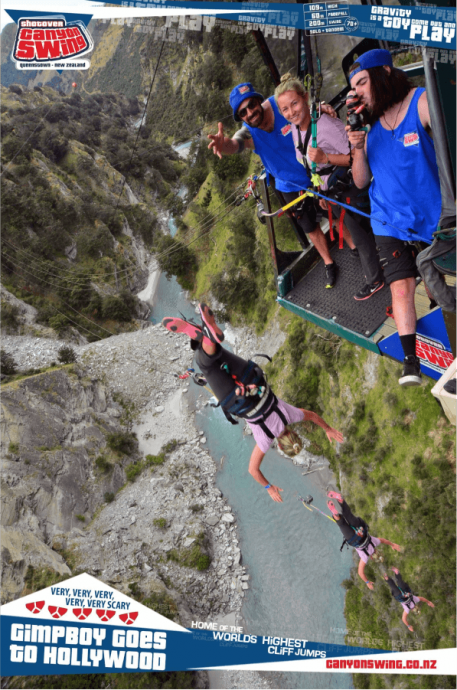 "You can also use different methods on a personal level to help you understand the past, enjoy the present, and trust the future."
What is something on your to do list for this year that you have never done before?
This year, I'm focusing on self-development – improving my mental health and awareness. I have never observed my inner working this deeply and through various lenses.
I am now discovering old things that I have no reason to carry around with myself, but also new things that I didn't even know about. What made me take the first step in this road?
I would discover myself frowning too often and was surprised when certain patterns repeated themselves, so I started looking for answers to understand what kind of quirky rules apply in this universe.
I also think there is a good connection with service design and design thinking here – by using new methods, we can uncover the actual problems and, later, solutions that seem so obvious. It's worth thinking outside the box in both our professional and private lives.
What dish are you an expert in making and which travel destination would you recommend to your colleagues?
I think I'm an expert at making grilled halloumi sandwiches – they also include avocado, rucola, and sun-dried tomatoes.
For a travel destination, I would recommend India – the contrasts over there are so huge that it's impossible for anyone to be left unaffected by the country. It's like the saying "you're gonna love it, or hate it". I managed to attend a girlfriend's wedding there – it was a proper party that lasted a whole week and had over 750 guests.
Pilt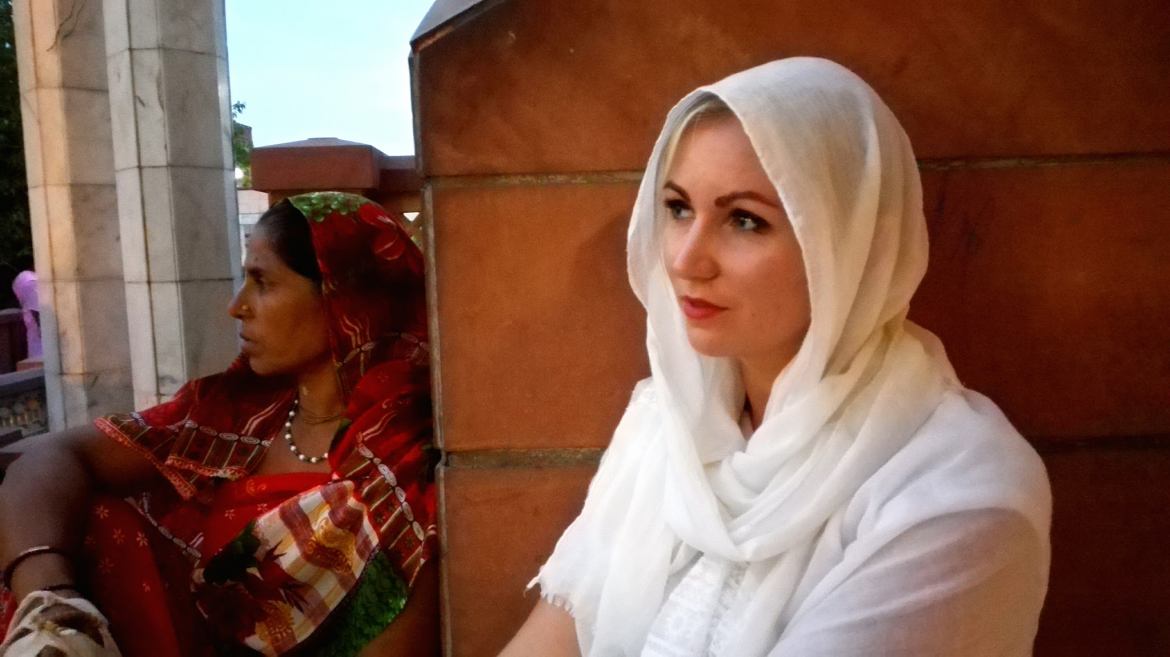 "If I had so much money that I never needed to work again, then I would invest it into building my dream jungle beach house – that would be a true work of fantasy…"
What would you do if you had so much money that you would never have to work again (or wanted to)? Would you go to Mars if you had the chance?
If I had a lot of money, then I think I'd spend my time relaxing under palm trees somewhere with a cocktail in hand and a fancy hat on my head. I would invest money in to building my dream jungle beach house and it wouldn't be some huge, shiny, completed thing, but a true work of fantasy that would keep evolving over time.
I would also like to try my hand at working as a hobby artist or I would organise creative workshops. If I wanted something more to do, then I would take up charity or start-up projects that would be truly important to me.
It would probably be something that would help people uncover their true potential. Or maybe a back to basics – how to help people resolve their everyday problems.
I would definitely go to Mars, unless I chickened out at the last minute. I'm sure that seeing the Earth and other planets from space would completely upend how I see the world – people are small and powerless and if nature/the universe wanted to, then nothing would be left of us. I would certainly admire the jaw-droppingly intricate science and miracle of all the planets revolving on their own specific orbits.