TWN Life: Our UX and Confluence Consultant: "I've been a true UX fan since high school, and in my spare time, I love to cook various vegan dishes."
We continue with the blog series TWNLife, where we get to know the talented team members of Trinidad Wiseman (TWN) from different roles. We talk about careers and hobbies, what they did before joining TWN, and ask some fun questions. This time we interviewed our UX and Confluence consultant and trainer, Helena, who has been in TWN for 3 years.  
"I've been a real UX fan since high school - I did a lot of research, took courses at Estonian Academy of Arts (EAA) and even smuggled myself into some postgraduate's lectures."
How did you discover UX and Confluence for yourself, and how did you end up at TWN?
I have always been interested in people's behaviour patterns and the business world. When I was in high school, I researched UX, took courses at EAA, and even smuggled myself into some TalTech postgraduate lectures :) Currently, I am acquiring a bachelor's degree in digital product design at EAA.
Having gained some wisdom, I eagerly wanted to start doing big things, and a six-month internship at TWN in 2019 was an excellent opportunity to do that. It so happened that I stayed at TWN to work, and soon I will be completing 3 years as a UX designer at TWN. I am also one of TWN's youngest team members :)
Pilt
As an intern, one of my main tasks was to streamline TWN's intranet and communications, which is built on the Atlassian Confluence platform. At first, it was hard for me to understand this program, but after some time, I finally started to understand Confluence, and it became more and more interesting for me.
Intranets and internal communication topics became a passion for me, and now I'm creating intranets for TWN customers, applying my knowledge and skills in both Confluence and UX.
"I like that at TWN, people are always given the opportunity to learn about those topics, the roles and the tasks that actually interest them."
What do you think TWN values are expressed, and what tasks do you enjoy the most?
I appreciate that TWN is giving you a chance to do something you enjoy. Here, you can find your niche topic and change job roles within TWN. Just think of what you want to achieve, and you will find the correct output to create value.
I like TWN's "learn, try and take responsibility" approach. You can constantly evolve, solve things as you see fit, and take responsibility. It gives you a chance to think without the hassle of approvals, but if necessary, everyone always has their team and team leader to ask for advice and help. 
I enjoy modernizing and digitalizing existing processes the most when working. It feels great to make people's lives easier by making long, troublesome and time-consuming processes quick and convenient.
I also enjoy the administrative activities and responsibilities associated with project management. I want my clients to feel comfortable working with me and not have to worry about the details.
"I love to cook and experiment with vegan dishes. If I had more time, I might give out my cookbook."
What is the best relaxation for you, and what is your signature dish?
Cooking and watching some good series has become my zen routine, which helps me relax after work. However, if I can't deliver in the kitchen, then as Plan B, I choose one of the recipes I learned while working at the bar and make a good cocktail for myself.
Pilt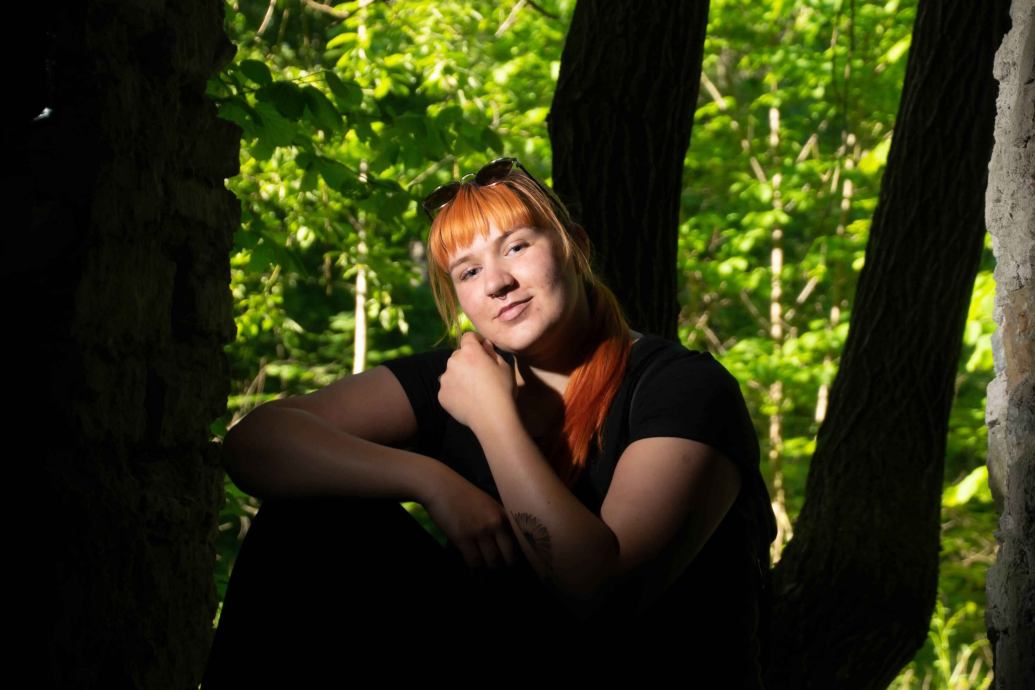 I love to cook, especially different vegan dishes, not by following a recipe but by experimenting. For example, one excellent dish I invented for myself is vegan pasta with truffles and walnuts. 
Remember the craziest thing you've ever done?
It was definitely a bold move when I moved to Uruguay alone for almost a year after finishing secondary school. I lived with a foreign exchange family. Looking back at it now, I found myself in a situation that I would not want to end up in today. At that moment, of course, the whole adventure was insanely exciting.
The best thing is that 7 months ago, I adopted a kitten from a shelter. Her name is Käbi. I feel that without her massive need for attention, flying around at the speed of light and sweet purring, my home would not be the place it is today :) Raising a kitten has taught me quite a lot - I didn't know that I have so much patience.
What kind of superpower would you choose if you had the opportunity and what if you had to go to work?
A great superpower would be remembering everything I've ever heard, seen or read. However, it should come with the possibility of turning off selected memories.
If I didn't have to work, I would think that I would first travel a bit around Latin America and explore Africa. Then I would look for old houses in beautiful places worldwide to fix them up. When I finally want to stay put, I would set up a nice bar or cafe and give out an inspiring vegan cookbook. 
"I plan to create a vegan digital recipe collection that works with the weekly diet plan and automated shopping list." 
What is on this years' to-do list that you haven't done before?
Currently, I have been focusing on improving my kitchen at home and cooking automation :) I want to create a vegan digital recipe collection that works with the weekly diet plan. Based on this, I would also like to make a partially automated shopping list compiler.
Pilt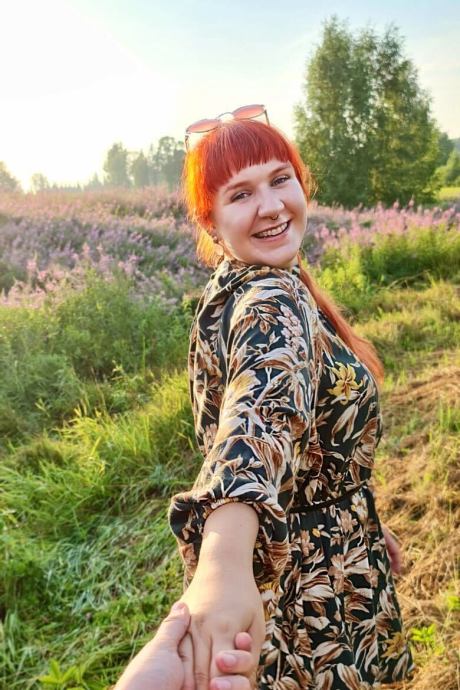 What is the best piece of advice you've heard? 
"Know what you want, and there will be a way and a chance to achieve it."