Insight - Asset Management plugin for asset and service management
Every business has certain kind of assets and services (e.g HR management, CMDB etc.), that play a valuable role in the organization's daily operations. 

In todays blog post we will introduce Insight – Asset management plugin that gives you a complete overview of your assets and services and enables you to create logical connections and dependencies between them. 
What is Insight – Asset management?

Insight - asset management plugin is a solution for managing assets and services within Jira that allows you to link Jira issues to your assets.
Linking assets and services with issues makes it easier to track them in Jira.

When it comes to configuration management database (CMDB), Insight can provide a good overview on how one or another service/application is impacted by disruption or which service works on which hardware platform.

Insight allows you to gather, import and structure clusters of scattered data from multiple sources, for example from HR management database or existing CMDB solution.
How does Insight – Asset management work?
Asset and service details
Insight enables to create different asset management databases according to your organization's needs and processes.
Insight enables you to build unlimited logical representations of asset structures and dependencies.
Pilt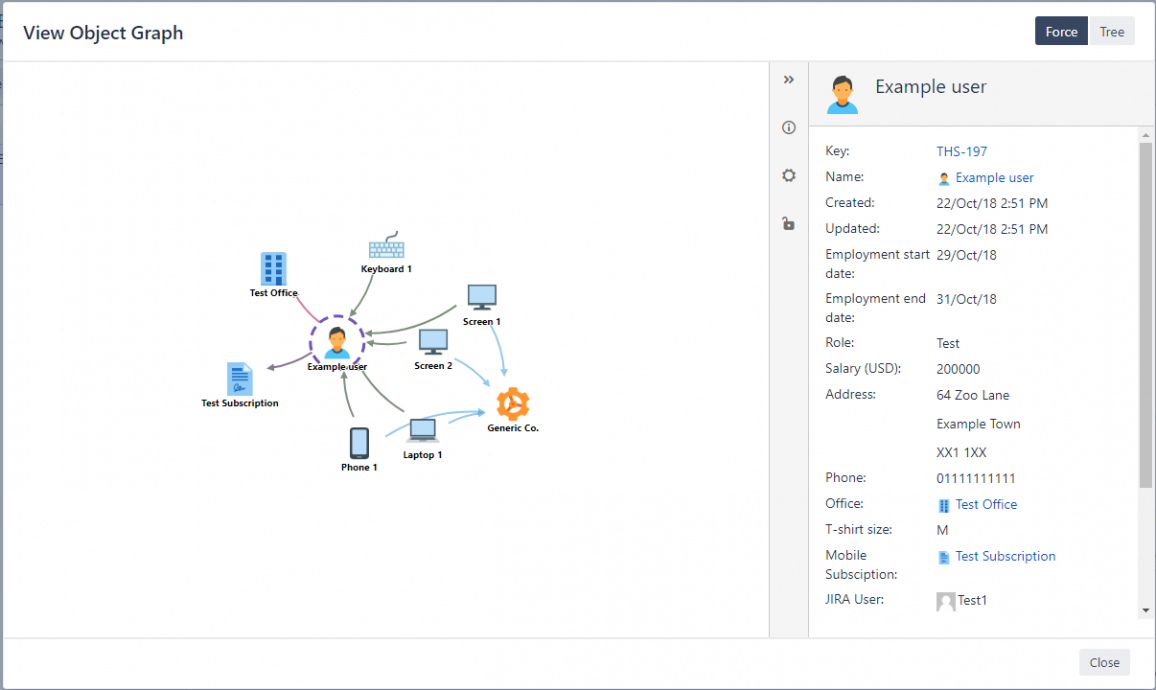 Insight visualizes the connections and dependencies between services and assets.
 
Attributes gives the power to relate assets to each ohter - for example, the loss of disk drives may take a database instance down.
Automations 
With Insight you have many automation options, either through the Insight automation framework or with post functions in Jira workflows.

Insight automation enables to create rules that can automatically perform actions (e.g. "notify users") based on specific events (e.g. "object updated").
You can configure an automation workflow within a schema and link it with any kind of object or groups of objects.

In Jira you can configure Insight conditions or validators for workflow status transitions. Like this, you can create asset or service connections and dependencies within a workflow.
Reports
Insight has powerful and dynamic reports that allow you to view information about your object schema in a variety of formats.
You can share the reports with your team, or display it on a dashboard on Confluence page.
When the default reports don't cover you needs, you can also create your own custom reports using the Insight Widget Framework.
Pilt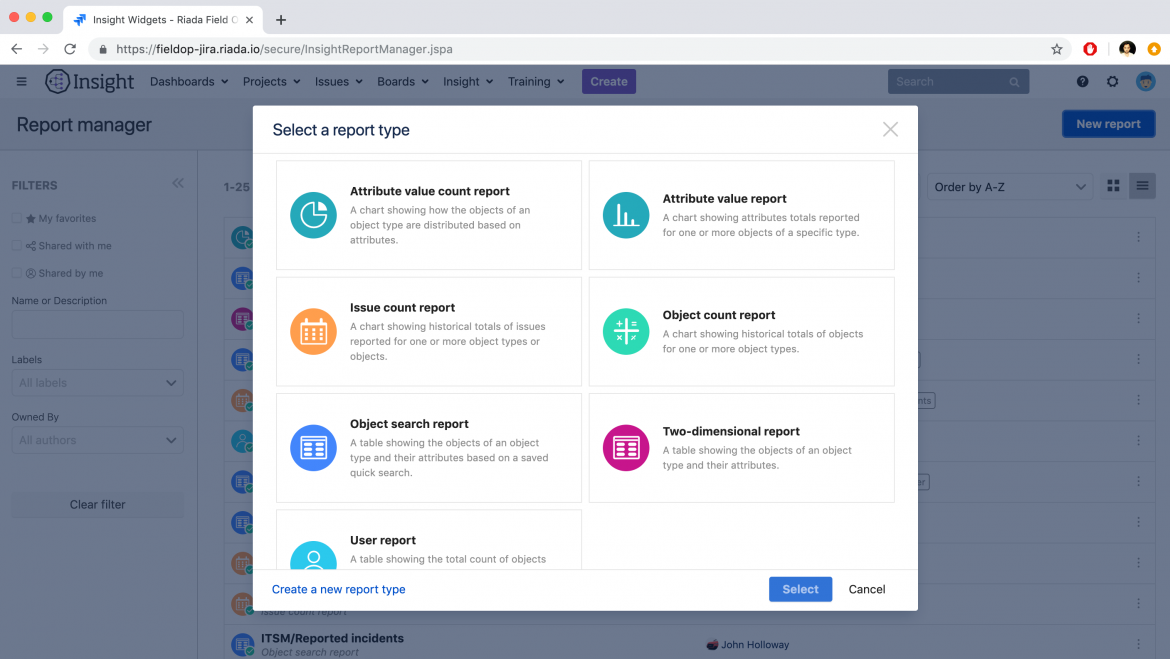 Different default report types in Insight.
Insight custom fields in Jira
Insight will integrate seamlessly with Jira by making Insight data accessible through Jira custom fields so you are able to select assets and link them to issues.
Users can use Insight custom fields either on create, edit or view screens.
Insight macro for Confluence
Insight comes with a Confluence macro that allows you to display Insight data on Confluence pages.
Insight Macro for Confluence requires both Jira (Core, Software or Service Management) and Insight (version 4.4 or above).
Do you need more information about Insight – Asset management?

It is good to have specific know-how on how to implement Insight – Asset Management plugin successfully.
If you are using Insight for the first time and you need some additional information or help, do not hesitate to contact us; we provide consultations and can help with everything regarding Atlassian products and plugins. More info here.