WUD Tallinn 2015 Conference Broke The Record, Again!
On the 13th of November we organized (together with TLU & EstCHI) the 9th annual World Usability Day conference in Tallinn. This year we hosted speakers from Microsoft, Smashing Magazine, Philips Research, UsabilityTools, Startup Wiseguys and others.

Special thanks goes out to our sponsors and supporters: Veebimajutus.ee, City24, Cofounder Magazine, COST, Axure, Livecube, Defolio, VOOG, Garage48 HUB & others.

Don't worry if you missed the event. The whole conference was caught on camera, so just hit play below.
 
This time more than 514 people signed up for the event and around 350 showed up. I guess it's a thing with free events that some people register but do no not attend.

Check out the gallery on Facebook.

The event is growing more and more popular every year and we can clearly see that we either need to book a bigger venue or divide the presentations into parallel sessions

What do you think? Which one is the better way to go? Let us know your thoughts in the comments below
 
City24 design competition
For the first time ever we hosted a design competition. The grand prize was a brand new iPhone 6S and the task to design a perfect real estate ad. We were positively surprised to see so many entries and the top3 were so good that the jury had real trouble deciding the winner.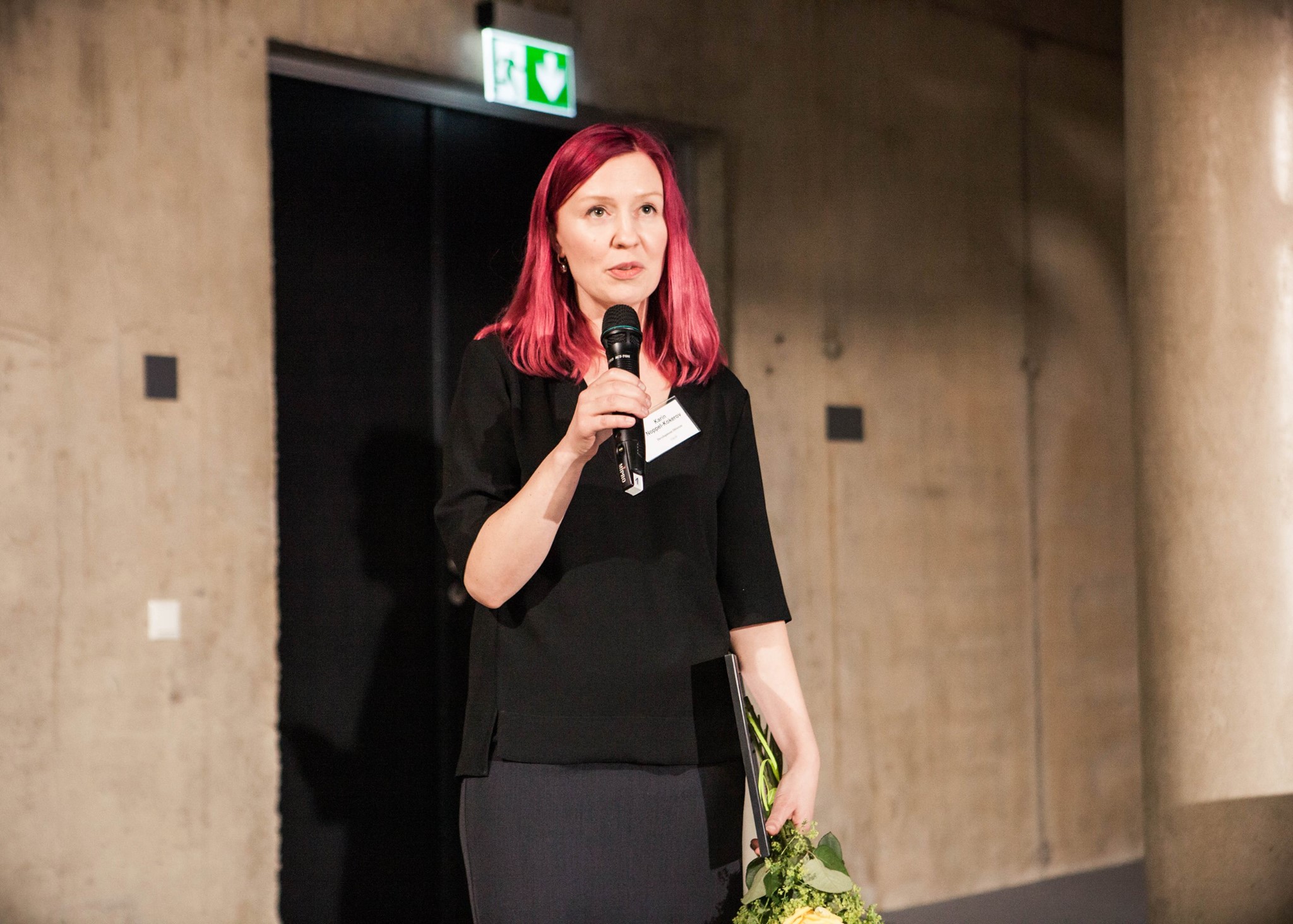 Our lucky winner was Kaire Lusti and the grand prize was given to her by City24's development director Karin Noppel-Kokerov.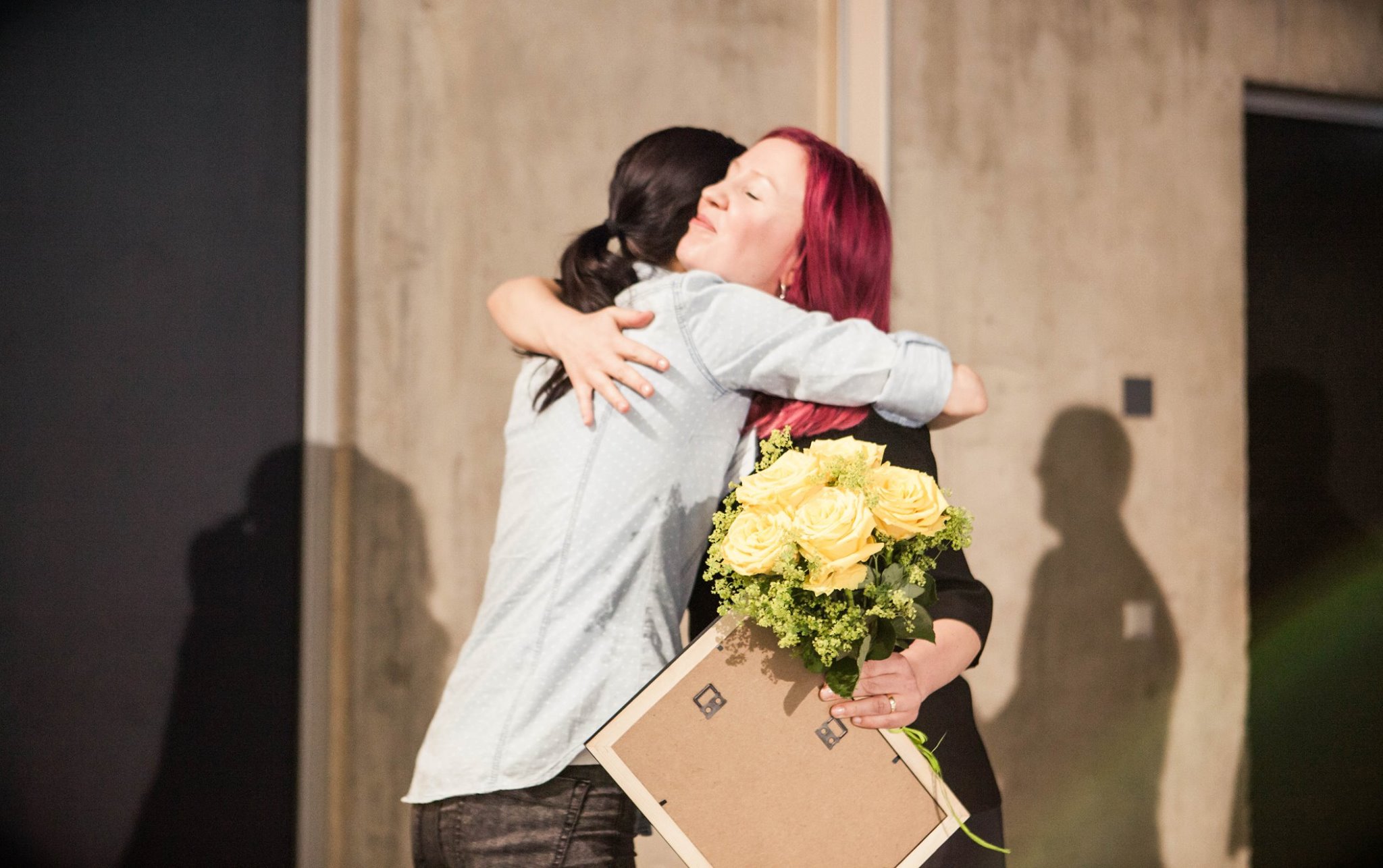 The public's favourite was Mari-Ell Mets who won an Axure RP licence and VOOG's t-shirt.
 
Networking, networking, networking
Our conference is the ideal place for everyone who are looking to attract either designers or web developers. If you want to be noticed then get in touch with us and we'll help you stand out in the crowd.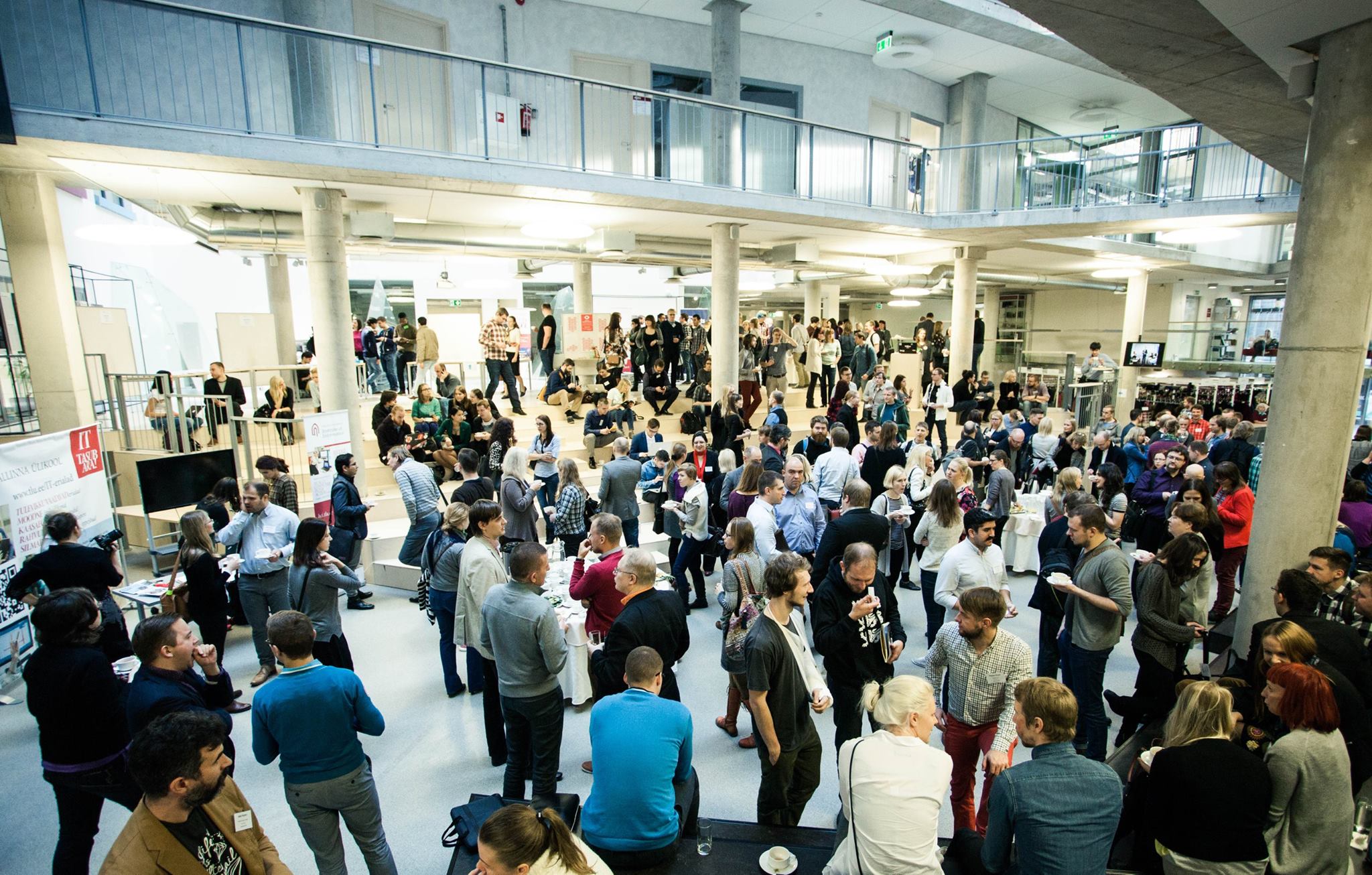 We even have special sponsorship packages for this purpose alone. It is likely that you won't find a higher concentration of UX designers anywhere else in Estonia. 
 
Livecube contest
Livecube is a popular gamification platform that is mostly used in the US. We had the pleasure of using the platform in 2014 and now again in 2015. Just as last year, it was popular and the discussions fantastic! Well, at least until the feed was overloaded with cats.

We also hosted several competitions. The lucky winners who managed to rack up the most points were:
 
Risto Kitsing – Axure RP licence, Vitaly Friedman's workshop, free hosting from Veebimajutus.ee
Kaarel Rebase - Axure RP licence, a jar of UX honey, free hosting from Veebimajutus.ee
Rene Korss - Axure RP licence and free hosting from Veebimajutus.ee
 
The Twitter user Just Pickels got the most influence points and won a special 10 hour consultation package from Trinidad.
 
Haraka Kodu charity campaign
At the conference we also gathered donations for Haraka Kodu, a home for severely disabled children, and their charity campaign. They were gathering donations for an eye tracker, a small device that translates the movement of one's eyes into commands that the computer can understand.

Eye trackers are so expensive that only a few can afford them. The total cost of this particular model was 5098 euros. Haraka Kodu had already gathered 4789 euros.

A donation box was set up at the conference and everyone who donated also got a nifty sticker in return. The aim was to use peer pressure to get more people to donate.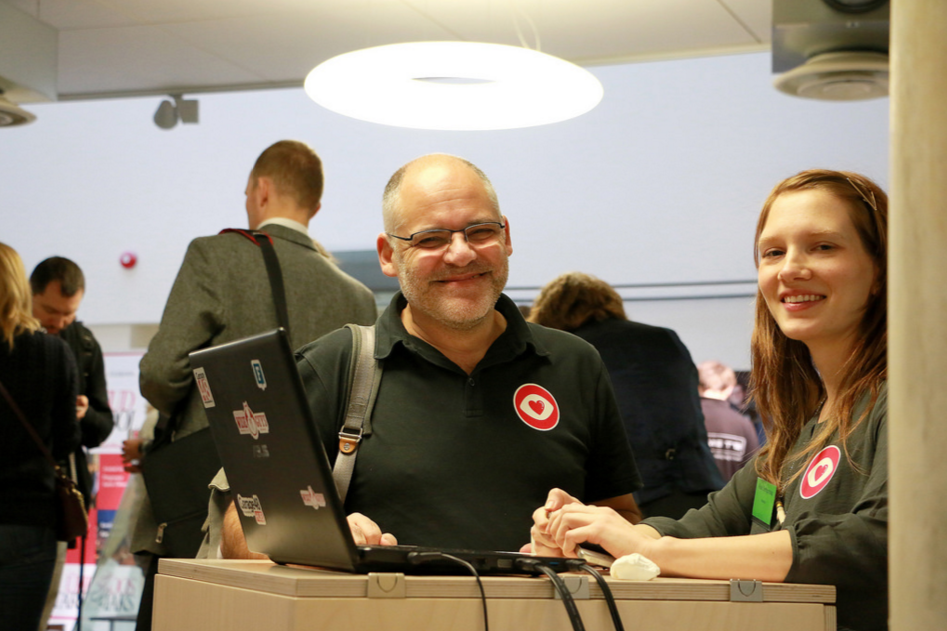 We managed to gather over 300 euros in total and the residents of Haraka Kodu will get their eye tracker in just a few weeks.
 
Afterparty at Garage48 HUB!
An epic conference deserves an awesome afterparty. The afterparty was organized by our sponsor Veebimajutus.ee. If you ever need good and reliable web hosting then we suggest checking these guys out. Super friendly and reliable. And so is their service.

We are huge fans of multimedia interaction and everyone got to play around with the music. There were two different options available. One was Festify, a Spotify based music app, and the other was Mash Maschine, a DJ device that everyone can use.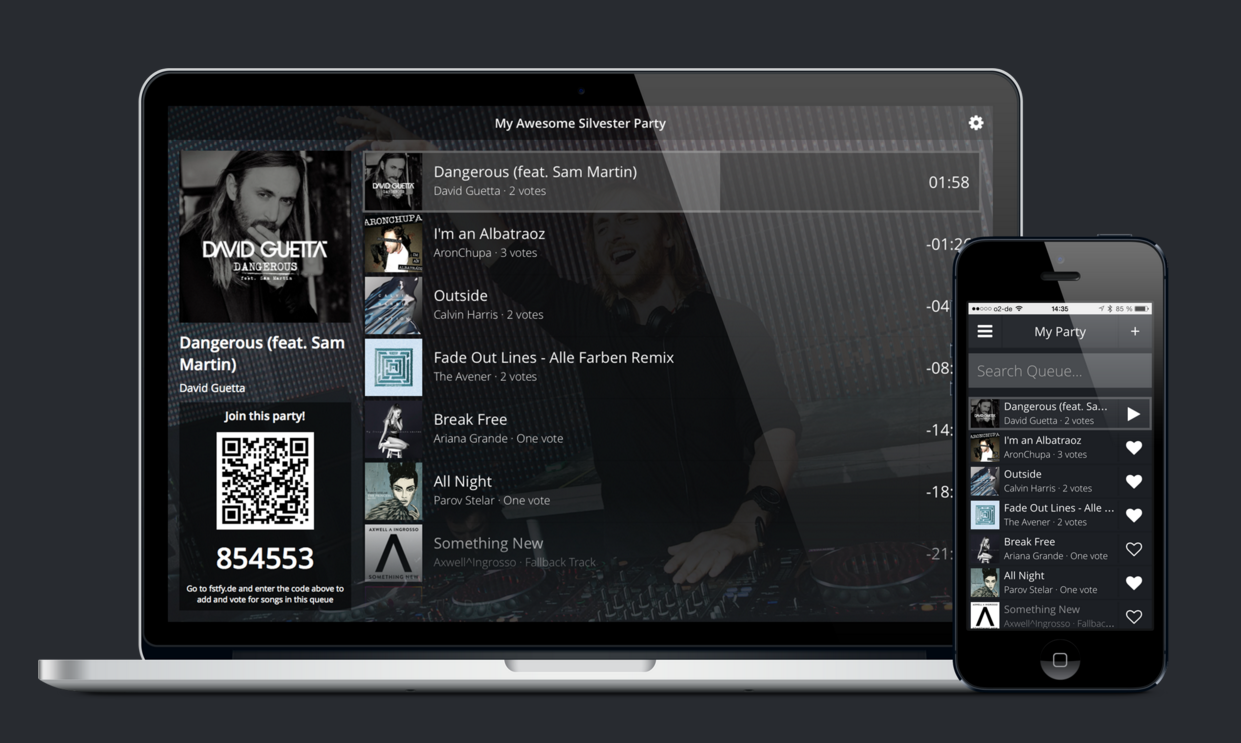 We recommend checking both of them out. Festify is free to use so when you ever have a party then just hook it up and start playing.
 
When's the next event?
WUD Tallinn 2016 will take place on the second week of November, either on the 10th or 11th of November. Next year's conference will be our 10th one in a row and is gearing up to be an awesome event!

You can expect a wide variety of presenters, from all over the globe.

We are also looking for sponsors to help us out with the event. If you want to be one of our awesome sponsors then please contact me directly at marko.nemberg@trinidad.ee.

If you have ideas regarding our line-up or program then do share them with us. You can either write us a comment below or send me an email.

Who knows, perhaps we can get your favourite speakers to take part of our conference. :)