TWN life: our Senior UX Designer: "Innovative projects, video games, Lindy Hop, and Tiiger the dog – that's my jam."
We are continuing our new blog series TWNLife, where we meet the talented team members of Trinidad Wiseman (TWN) working on all kinds of different positions.
We talk about work life and hobbies, what people did before joining TWN, and we also throw in a couple of quirky and fun questions. This time, we interviewed our Senior UX Designer Rene who is currently going on his 10th year here at TWN.
"I live exciting and innovative projects where I can create bold solutions."  
What are your favourite projects and tasks?  
I want to work on exciting projects that are at the forefront of innovation. I feel like those allow me to create the most value for the client and it's also more interesting for myself. I also feel like these kinds of projects allow me to suggest bolder solutions and then actually bring them to life.
I especially like the pre-analysis stage where you get to know a new field and the client. One of the coolest things about this stage is ideation and coming up with new solutions or approaches.
The best moments are when the client suddenly lights up and realises that an endless cosmos of possibilities is in front of them. From there on, prototyping and testing provide the opportunity of putting yourself to the test in making these new ideas come to life.
 
Pilt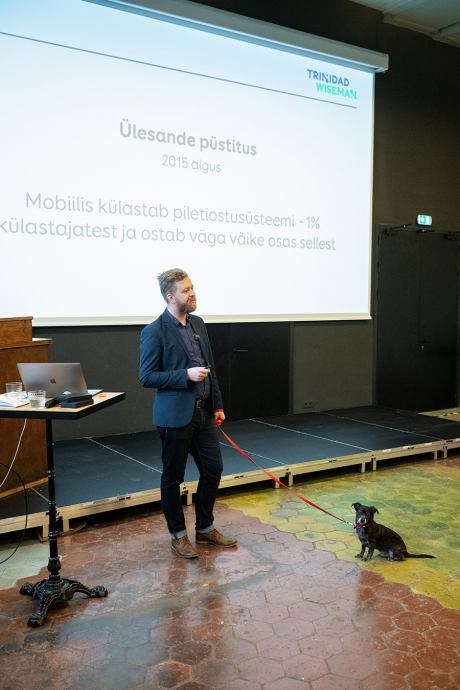 "We have a flat organisational structure and a familial vibe."  
How does TWN differ from other companies and what kind of industry-related exciting activities do you get to participate in?  
The management and team leads all play a supporting role, which leaves the experts with a lot of space to work independently.
I really appreciate the fact that we have a collective of wonderful and like-minded people, a familial vibe, and friendly and honest communication with both our colleagues and clients. Because of the nature of our work, I've had the opportunity of seeing a lot of different offices and I've never once felt like somewhere else was better.
Over the years, we've done a lot of interesting things. Of course, this current period of isolation has put a dampener on things, but we've still managed to get some amazing things done even now.
Last year, we got together a group of people at work who were interested in participating in the international Ludum Dare game jam where we developed our game Snoozefall in 48 hours. This was a great opportunity to get to know some of our long-time and newer colleagues better and within a completely different setting.
In our Tigers team (Tiigrid in Estonian), we have a tradition of playing games online before our weekly team meetings, which is something our team lead Janno has been spearheading.
We're trying to keep our tradition of playing games alive – for example, office Mortal Kombat tournaments and board game nights have previously been highly valued at TWN. A new plan we have in the works right now is organising Beat Saber tournaments in virtual reality.
We also visited the Pakri islands with our Tigers team last year – that was a really cool outing. I hope we'll be able to organise other outings and road trips again in the near future.
 
Pilt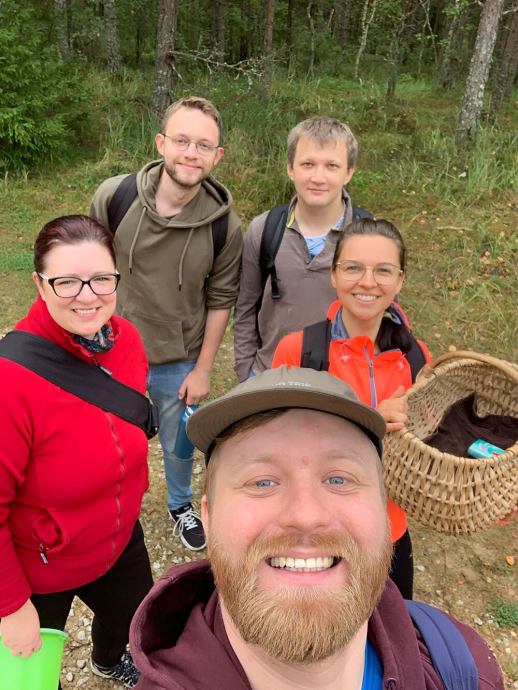 "I wouldn't change anything about my life because my work and my hobby are already the same."  
What would you do if you had enough money to never have to work again? 
I would probably travel more, but in general, I like my life and my job. I definitely wouldn't quit design, because in many ways, for me, it combines my hobbies and my work.
Best advice you have ever heard?  
I've always liked what is probably Jim Jarmusch's most famous quote:
"Nothing is original. Steal from anywhere that resonates with inspiration or fuels your imagination. Devour old films, new films, music, books, paintings, photographs, poems, dreams, random conversations, architecture, bridges, street signs, trees, clouds, bodies of water, light and shadows.
Select only things to steal from that speak directly to your soul. If you do this, your work (and theft) will be authentic. Authenticity is invaluable; originality is non-existent. And don't bother concealing your thievery - celebrate it if you feel like it. In any case, always remember what Jean-Luc Godard said: "It's not where you take things from - it's where you take them to."  
What are your hobbies and some of your odd habits or traditions? 
I'm very intrigued by the world of games and game design, and it's something I like to delve into in my spare time. Together with some friends, we created our own game studio a few years back where we created different games. We ended up focusing on educational games. As far as I know, one of our games for children, Bit By Bit, is still being played in schools.
I can't remember any odd habits or traditions off the top of my head, but I do remember one of my dog Tiiger's. He has a fun little habit – whenever I play video games, he must sleep on my lap. :)
Another thing I like to do for a change is making electronic music. After taking a break from it for a decade, I've recently started getting actively back into it. I've built an awesome little home studio for myself over the past few years and I also found a drum teacher. This year, my goal is to do a small release. You can listen to my music on my brand-new YouTube channel.
I have also dabbled a bit in Lindy Hop*. This hobby brought me together with my partner Helen. By the way, one of my morning traditions is to bring her coffee. :)
Pilt
* Lindy Hop is a swing dance born during the peak of the swing era in the 1930s Harlem of New York City. Lindy Hop is a mixture of a variety of dances from that era, such as jazz, tap, and the Charleston.